The Next Chapter of the Edmonton Chamber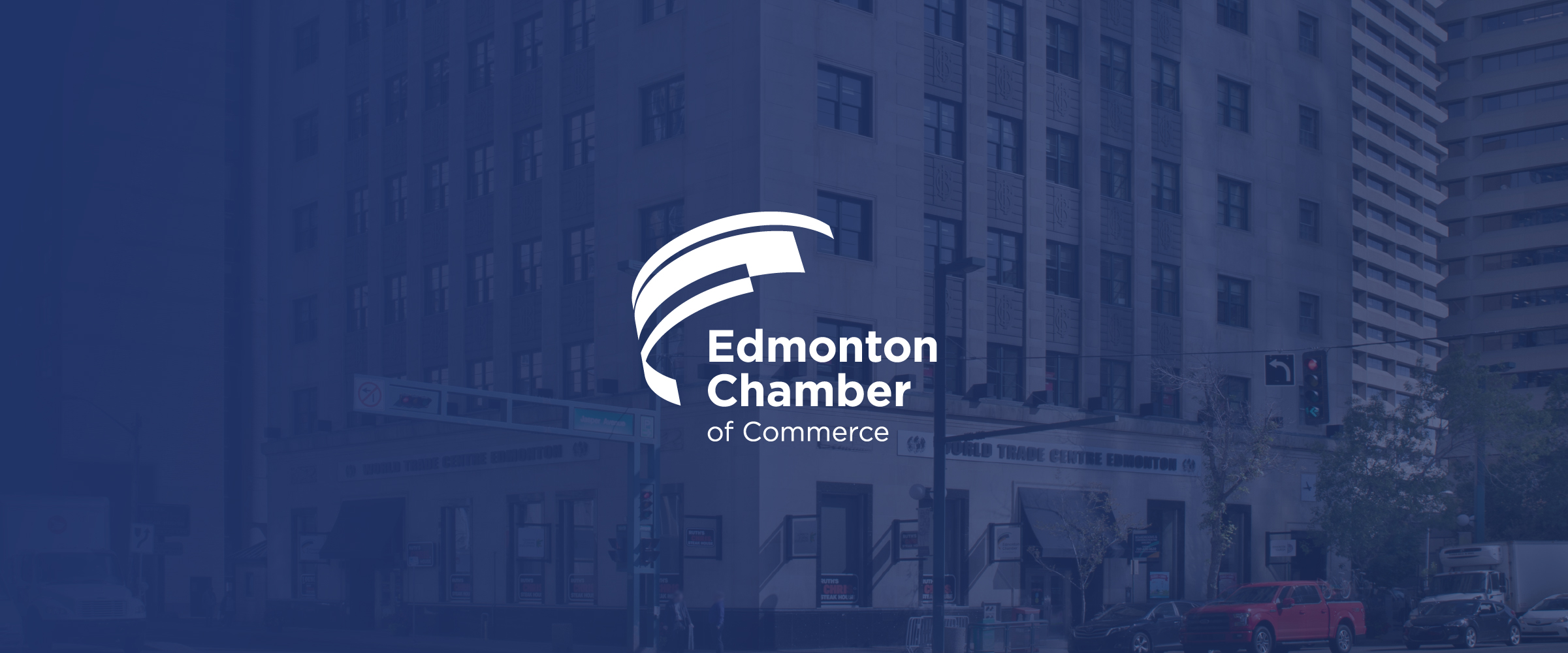 When I was approached about taking on the position of President & CEO of the Edmonton Chamber, I was honoured. It's not every day you're asked to lead an organization that has been a pillar of our community for over 130 years, let alone an organization with such strong national relevance. Having served on the Edmonton Chamber's Board of Directors for the past three years, most recently as Vice-Chair, I've had a front-row seat to the modernization and evolution of this esteemed organization. My predecessor, Janet Riopel, has brought together a remarkable team of individuals, all focused on creating a modern, relevant and effective Chamber of Commerce to better support Edmonton's job creators. Nowhere was this "members-first" approach clearer than during the COVID-19 pandemic. It has been inspiring to watch this team band together in support of businesses who faced, and continue to face, unprecedented challenges. I hope to build on the creativity and innovation the Chamber team has demonstrated to catapult our organization to new heights—and prepare for the challenges ahead.
While the past year has been marked by efforts to support the strength of our business community, the coming years will require a keen focus to continue to represent the interests of our members through advocacy, education, and building connections, while helping Edmonton businesses leverage new areas of economic strength. That's why I'm so excited to be taking the helm and leading the next stage of the Edmonton Chamber's evolution.
For many businesses, the pandemic has changed their operations permanently. While the majority of workers will eventually return to their offices, work-from-home arrangements will continue to be the norm for many businesses. Just as the Chamber did at the onset of the pandemic, we will need to continue to adapt our offerings to ensure we match the evolving business landscape. We will develop new and innovative offerings, ensuring we're serving your business—regardless of how your operations have changed. We're all eager to get back to live events, and the Edmonton Chamber will be ready to meet this pent-up demand—all while ensuring we have ample opportunities for those working remotely to connect with one another virtually.
The Chamber has shown strong advocacy whether municipally, provincially or federally, helping to ensure governments are enhancing our competitive advantages. I believe the next step is to look beyond our borders, and take our advocacy efforts to international audiences. My experience as Alberta's senior diplomat to the High Commission of Canada in the United Kingdom, my international business expertise and work on the Board of Edmonton Global, will help to bring a new global lens to our work—focused on making our Region the destination of choice for investors and site selectors across the globe. We will work closely with Edmonton Global and the City of Edmonton to not only help grow the businesses that call Edmonton home, but also to bring new projects to our city. The Edmonton Region has, and must maintain strong connections to global markets through our rail and road ties, and the Edmonton International Airport has become a cargo powerhouse. I firmly believe our strong organization can help build on these advantages to provide greater investor confidence to those looking at Edmonton as a potential home for their next facility, headquarters or satellite office. We will listen closely to our business community, to ensure our advocacy matches the most pressing needs of job creators. Strong Chambers help to create strong communities, and we will build on our existing strengths to make Edmonton the strongest, most attractive, and competitive city in North America.