Situated in the heart of downtown Edmonton, the World Trade Centre Edmonton offers comfortable and convenient meeting rooms and conference spaces in a beautiful designated historical building.
Spacious Meeting & Board Rooms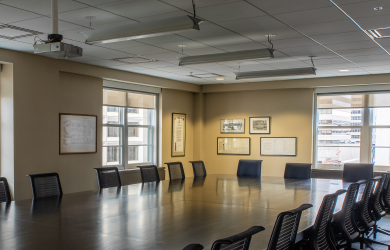 Conference Space for up to 120 Guests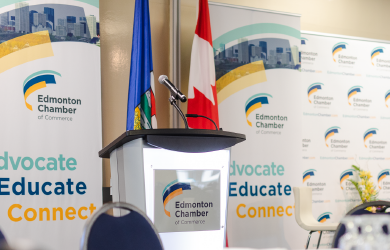 Temporary Productivity & Office Space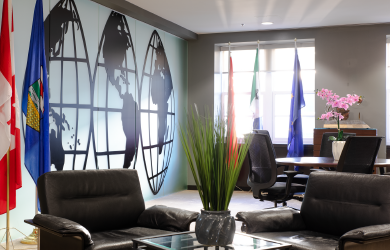 Conveniently located in the historic World Trade Centre building on Jasper Avenue, the 6th floor Conference Centre features one-stop service facilities with productivity, presentation and meeting space for up to 120 people in a friendly and professional atmosphere.
With amenities ranging from food and beverage service to teleconferencing and free wifi, we're equipped to meet the needs of your meeting or event.
CAPACITY:
10 people
RATES:
Members: $100 (half day) $150 (full day)
Non-Members: $200 (half day) $400 (full day)
AMENITIES:
Refreshments, catering, audio/visual, tele-conferencing, whiteboards, microphones, Wifi
For more information on our facilities or to book: