Refresh Botanicals
Submitted by Dr. Jagvir Singh, CEO and President
What's your story?
Refresh Botanicals™ is organically sourced, but we take it to the next level where our research in powerful bioactives allows us to zero in and take a look at specific botanical molecules that address very specific skincare concerns so that efficacy is never compromised. Refresh Botanicals formulations are intentionally made and offer a global perspective for skin care concerns. We know the value of tried-and-true skincare rituals across the world and combine them with scientifically backed research. We also know that alleviating everyday skincare concerns, regardless of what stage of life you are in, requires scientific evidence through research and the absence of parabens, gluten, petroleum by-products, animal by-products, artificial oils, alcohol and fragrances. Our natural, organic skincare allows you to refresh your routine with unequivocal vitamin and antioxidant support to relieve, restore and revitalize your skin.
What do you enjoy most about being a member of the Edmonton Chamber of Commerce?
We LOVE the Edmonton Chamber of Commerce for many reasons and have really enjoyed getting to know the team there as well. Needless to say, the people are amazing! We are leveraging this local resource and it has been very beneficial. From networking, live events, workshops…. We even started exploring initial trade opportunities all from the comfort of our city. We feel the Chamber gives us relevant, professional, extended exposure that we would have not been able to gain easily, it's a great fit.
What is one thing people are surprised to learn about your business?
How we have received so much support from the Edmonton business community and the valuable resources in our city. No longer do we need to look outside of the Edmonton area for high-quality manufacturing, consultants, strategic market assistance and raw material…… So much is located right here within our city.
Edmonton was the ideal spot to Head Quarter Swift Innovations/Refresh Botanicals as it is so diverse, and it is one of the best Business decisions we have made.
Who is your ideal client?
Our ideal client is looking to add exciting product lines to their retail shelves or professionally manufacture their products. There is so much to learn in this industry, let our team help guide you to success. From formulations, standard operating procedures, manufacturing, packaging, labeling and more…. We are your one-stop shop for cosmetics and skincare products.
What has been your biggest challenge in business, and how did you overcome it?
Growing past the local markets. It was unique for our Edmonton-based organization to produce world-class products that are poised for such rapid growth, across Canada and internationally. Refresh Botanicals is almost available in every Province across Canada now! We were able to show many relevant contacts and players in our industry that Edmonton-based companies can compete on the big stage with cities like Vancouver, Montreal and Toronto. We have also been able to penetrate the international skincare market and have launched in India with more to come.
What is your favorite thing to do in Edmonton?
There is so much we love about the city, however, the River Valley has stolen our hearts. When we need to take a break (mostly in the summer to clarify) many times we head there for some team building and to enjoy the beautiful scenery as well. Again, something world-class right here in Edmonton that we have added to our corporate life Recently we read a stat that our River Valley is 22 times larger than New York's Central Park with over 150 km of foot, bike and cross-country trails that Edmontonian's can access. To us, that is indeed world-class.
If you could make one substantial improvement to Edmonton's business environment, what would it be?
Being such an innovative city, we are finding like-minded local companies all the time. Many of them have been in business for years and we are just hearing about them now. With all of these local entrepreneurs and established organizations in our city, it would be great to see an online directory/organization where we can support each other as we all grow together. Why not support local and grow our business community together?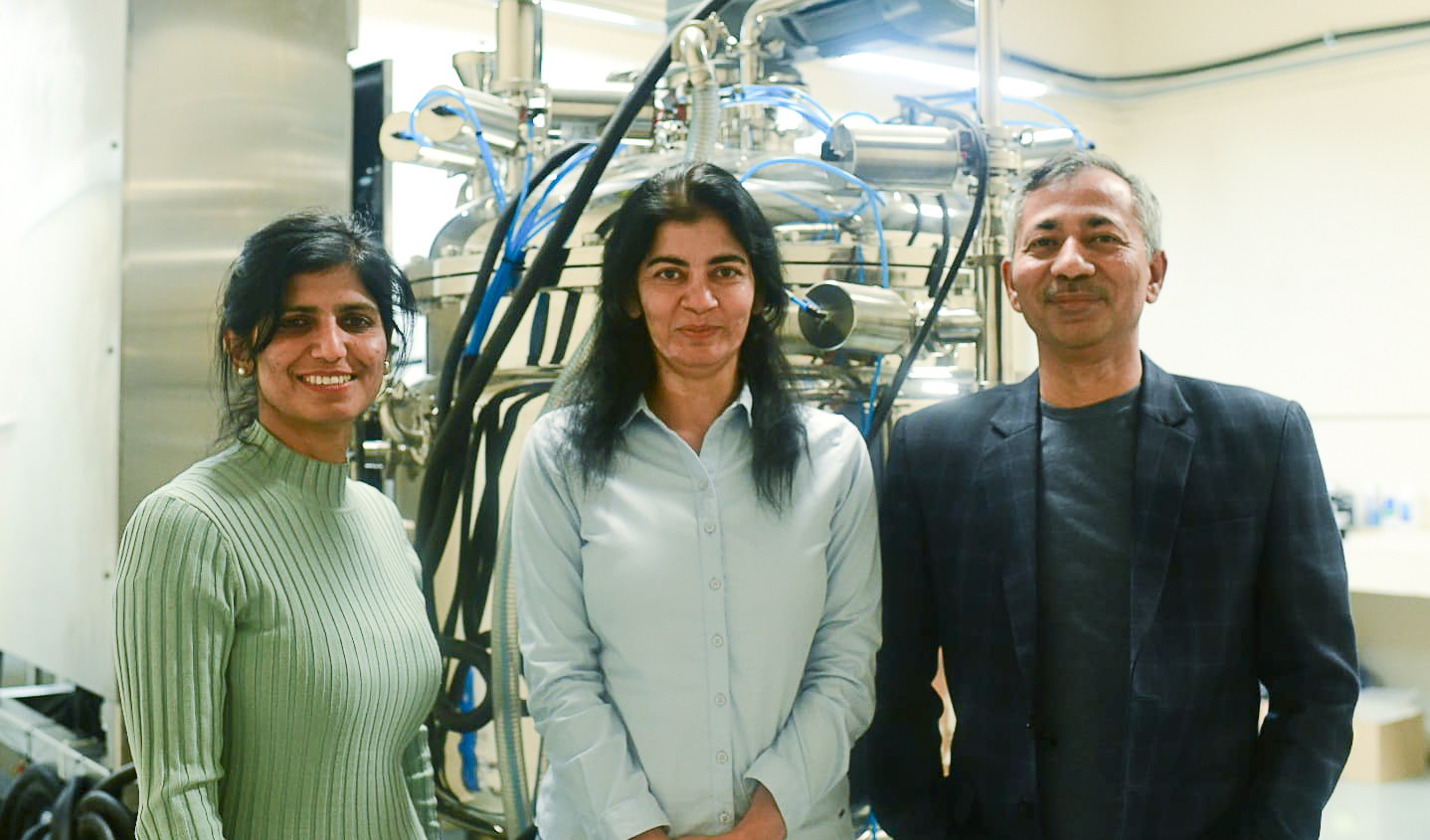 Edmonton has a unique business community and we want to highlight hardworking Edmontonians who have a story to tell. Each month, we feature a member or two in the Business In Edmonton Magazine and take an opportunity to share their story and find out why they enjoy doing what they do. Follow along each month as we feature members while helping amplify their stories on our website and social media platforms.
If you are interested in this opportunity to be highlighted as a Chamber Member, please contact our Member Services team at membership@edmontonchamber.com