The Nominating Committee of the Edmonton Chamber of Commerce has identified a vacancy for a position on the Board of Directors in 2021 in the medium business category (11 to 50 employees). The Edmonton Chamber of Commerce is now issuing a call for election to have one person fill the identified vacancy.
To view the candidate's information and bios, please click on their names below.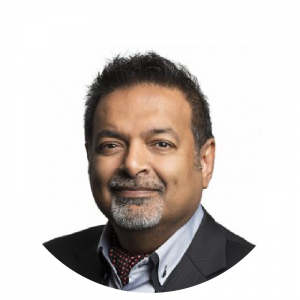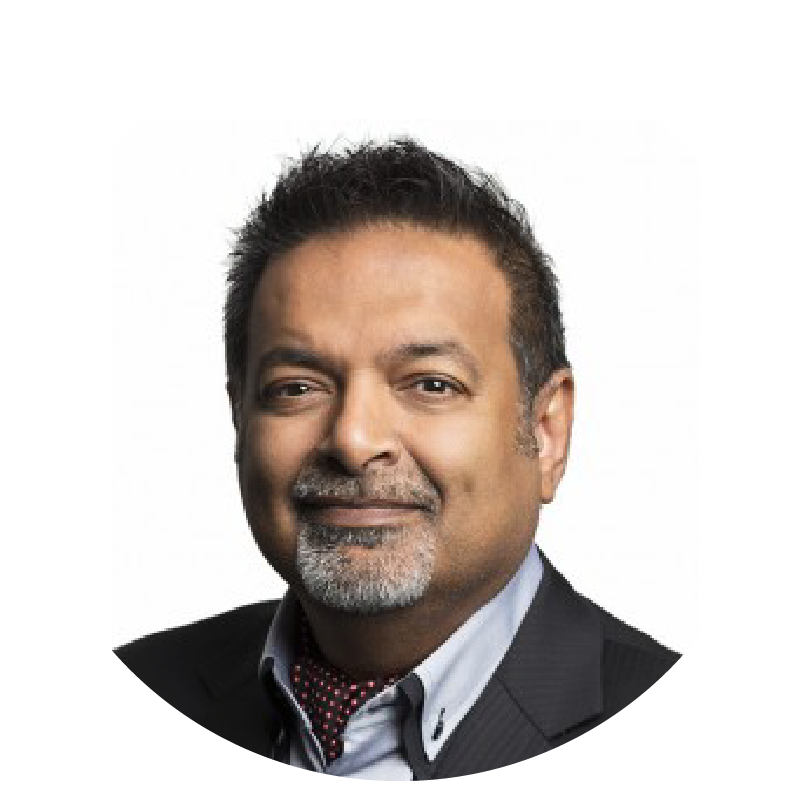 Our mission is to bolster Edmonton's business environment. What does this mean to you?
The Edmonton Chamber of Commerce has enabled businesses to succeed by providing confidence and being the voice for Edmonton businesses when it matters. To me, bolstering the business environment means impacting policies, helping businesses stay relevant and building organizational excellence. It is critical to change what we cannot accept and accept what we cannot change. The political, economical, social and technology factors impacting sustainable growth are undergoing constant change locally and globally. Understanding how these external factors impact the Edmonton economy, engaging thought leaders to mitigate the risks and influencing businesses to be more competitive to succeed will be key to bolstering the Edmonton business environment. Bolstering is about the ECC providing leadership through lessons learned, supporting businesses to survive and grow by seeking opportunities within the challenges. Assisting businesses to continue to adapt to the new reality by re-grouping will prepare them to operate in a rapidly evolving world.
How would you work to advance the Edmonton Chamber's impact on the business community?
The Edmonton Chamber of Commerce (ECC) has been a great resource over the years for advocacy, education, and opportunities to connect.  To understand the business community's needs and continue ECC's impact effectively, I will meet with focus groups to listen to our business community, understand pain points and develop responses and actions. Aligning with ongoing ECC activities, setting tangible objectives and celebrating achievements, I see myself engaging with local businesses through thought leadership, advocating for their concerns, providing opportunities to learn by partnering with sister organizations and global institutions, and connecting businesses to enhance capacity and  grow their networks.
Powered by a personal desire to make Edmonton a sustainable, business-friendly, smart, and innovative city, I undertake the challenge to represent my fellow businesses; to listen, to strengthen the foundation of Edmonton businesses and build the edifice of the future through collaborative and inclusive dialog, to make Edmonton an independent and successful City of Choice.
What leadership skills, expertise and experience do you have to offer to the Board of Directors of the Edmonton Chamber of Commerce?
My personal qualities of integrity, competence, dedication, and effectiveness define my brand. I am passionate about community service, and through my vision and leadership I look forward to serving alongside other qualified board members in the interest of the membership. As a practicing Architect, I excel at listening to client needs and providing a collaborative solution that meets client objectives and makes a sustainable contribution to the community. [In addition, as a qualified mediator I can maintain focussed discussion through effective listening, building consensus and collaborative problem solving to direct action towards bolstering Edmonton's business community. I am process-oriented and believe that there is a solution to every problem if you are patient and willing to engage the collegiate and learn form sister organizations and local think tanks. Embracing organizational stewardship, I bring good governance and diligence to serve the interests of ECC and the membership.
Any closing comments?
On August 25, 1994, driving (migrating) from LA to Edmonton I was pulled over for speeding at the Calgary Trail and 23rd Avenue intersection which I eventually helped transform into South Edmonton Common. I have been asked numerous times "having lived in Bombay, Los Angeles and Dubai – why Edmonton?" Edmonton is a welcoming city for young families to succeed. From quality healthcare to caring for the aged, education, technology, small businesses, and large corporates, it's a city everyone loves to call Home!
"Good to great" lies in the discipline to do whatever it takes to become the best and then to seek continual improvement from there." I believe the power of mentoring assists in continual improvement. The Edmonton business community, with its strong entrepreneurial spirit, has the power to encourage, influence and mentor the youth for an even stronger Edmonton of tomorrow, a trend ECC can fuel.
Biography
The Edmonton Chamber of Commerce is committed to advocating for a competitive business environment in Edmonton. This requires the Board of Directors to be relevant and aware of local and global issues that impact Edmonton while providing organizational excellence to the members.
Aziz is amongst the few Edmontonian who carry global business experience and expertise. As an Architect, Aziz has an adept understanding and profound respect for the business community, as well thorough experience in assisting the business community. Having worked internationally in the USA, India, the Middle East (including Dubai, UAE and Doha, Qatar) and Canada, Aziz can add value to the Edmonton Chamber of Commerce by bringing a global business perspective and influence to Edmonton's business community.
Born in Mumbai, India, where Aziz completed his undergraduate studies in Architecture, he then moved to the USA to pursue a Master's Degree in Architecture. After working in Los Angeles for 8 years, Aziz moved to Edmonton in 1994 and has since been working with Kasian Architecture, currently as Vice-President, Business Development and Managing Principal for Edmonton and Doha. In 2012, Aziz successfully completed a Master's in Business Administration at the University of Alberta. In addition, he is a Qualified Arbitrator and Mediator, certified by ADRIC (Alternate Dispute Resolution Institute of Canada). This varied experience and expertise has molded his personality into one that is committed to community development and mentoring.
Aziz is engaged in various community organizations and has been engaged with a range of both community and business groups over the years, including the Aga Khan Council for Edmonton, Canada Dubai Business Council, Mediator and Arbitrator, Edmonton Executive Association (EAA) and various professional institutions. He was the creative mind and founder of the "Edmonton Project" in 2018. His professional and academic training has made him a capable corporate governance manager with excellent listening and problem-solving skills through collaboration and inclusive engagement. Aziz is passionate about mentoring and was conferred as a Fellow by the Royal Architecture Institute of Canada in 2018. He was also recognized by the Canadian Immigrant for the value he places on mentorship, and featured in local media as one of the few Architects conferred with RAIC Fellowship.
Considering all of Aziz's personal and professional achievement and successes, his commitment to community and family, his personal dedication to mentoring and growth, and his global vision, I nominate Aziz to be inducted as a member of the Edmonton Chamber of Commerce, Board of Directors for 2021.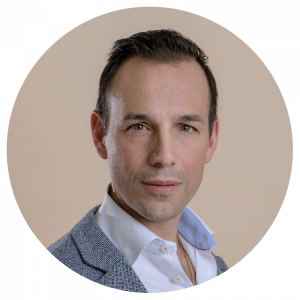 Our mission is to bolster Edmonton's business environment. What does this mean to you?
Chambers, and Edmonton's Chamber in particular, is critical in bridging the gap between the business community and the elected leaders who manage the needs of the City. The role of politicians is to listen, but if there isn't a powerful, consistent and intelligent voice to listen too, then they risk making less than ideal decision. If this Chamber is going to be successful in realizing its mission, then it needs to be an active, thoughtful participant in the body politic. Key to this of course, is a Board that can communicate not only to politicians, but to its members. Thus the Chamber needs to ensure that it is structured to listen, synthesize and summaries its members needs and then effectively interact, persuade and convince politicians of the way forward. This approach will ensure mission success.
How would you work to advance the Edmonton Chamber's impact on the business community?
As mentioned above our impact will be based on how we can articulate the message to Council. I would do two things specifically:
As I have a unique privilege to work with hundreds of businesses and business people in Edmonton. Every day, I listen to their needs and desires not only for their business, but for Edmonton and its success. I believe I can effectively articulate these needs.
I would spend time building bridges with Council and local politicians in order to communicate our members needs. In order to be effective, we need to build trust. In the current paradigm, there is often a belief that there are only either/or solutions. I would articulate win/win solutions.
What leadership skills, expertise and experience do you have to offer to the Board of Directors of the Edmonton Chamber of Commerce?
I have a unique background:
As a former combat officer and veteran, I understand the need to continually think strategically and develop solutions for a variety of scenarios. I am continually planning and adjusting plans to achieve mission success. The Chambers mission, requires this sort of agile thinking.
As a Chartered Professional Accountant with an MBA, who leads a local professional services Firm, I have had the privilege to interact with thousands of business people. I have my pulse on the needs of this demographic.
As an owner of local retail businesses, I know the struggles and how the Chamber can help.
Biography
Jonathan Gallo is the Managing Partner of Gallo and Company Chartered Professional Accountants, a full-service local accounting firm. Gallo and Company provides accounting, assurance, tax, and business advisory services to owner managed businesses, individuals, and not for profit entities, and has been in business since 2012. Prior to leading his own firm, Jonathan articled with Price Waterhouse Coopers (PwC). While there, he focused entirely on assurance engagements (audit and review) for large multi-national and national for-profit entities. Later Jonathan transitioned to a smaller national firm in order to focus on the middle market and owner managed private enterprises. At this time, Jonathan focused on provide business advisory services to Alberta based owner managed businesses. Jonathan has completed the CPA In Depth Tax Program, the leading national certification, designed to develop the best tax professionals in Canada.
His business endeavors and entrepreneurial gene runs deeper than his leadership at Gallo. He also owns and actively manages a commercial real estate business with over 200,000 square feet of retail and office space.
Jonathan is a decorated Army officer with over 16 years of leadership experience as an Infantry officer, primarily in para and special operations. He has served around the world, including multiple deployments to Afghanistan, Europe, Asia and Africa.
Jonathan also sat on the Board of Directors of Mountain Equipment Cooperative, MEC, one of Canada's leading outdoor retailers with over $400 million in sales and 3.5 million members. He has chaired the Finance Audit Committee and sat on several other committees. During his tenure on the Board, MEC had almost doubled its physical store presence, while making the web its largest revenue source. Supporting this growth, Jonathan provided oversight and direction while MEC underwent massive back end changes to its distribution network and IT support systems.
Jonathan currently sits on the Board of Trustees for the Glenrose Rehabilitation Hospital Foundation. The Glenrose Rehabilitation Hospital is devoted to the rehabilitation care of adults (including the elderly) and children to improve quality of life. They are a leading-edge academic teaching hospital and a leader in research and technology development.
When not working he shares his passion for the outdoors with his wife and three children, who all enjoy back country skiing and peaking mountains.