2020 Board of Directors Election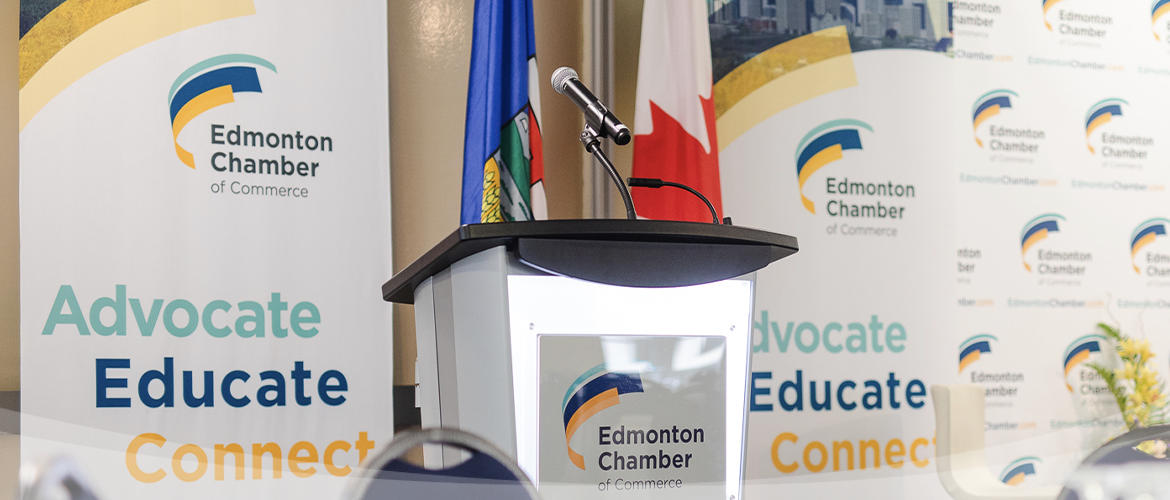 The Nominating Committee of the Edmonton Chamber of Commerce has identified a vacancy for a position on the Board of Directors in 2020 in the large business category (51+ employees). The Edmonton Chamber of Commerce is now issuing a call for election to have one person fill the identified vacancy.
To view the candidate's information and bios, please click on their names below.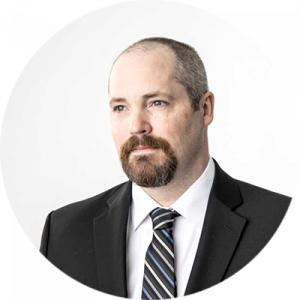 Our mission is to bolster Edmonton's business environment. What does this mean to you?
To me bolstering our business environment is all about collaboration and acting to promote resiliency and growth. We need to ensure businesses of all sizes and our elected officials at all levels are in sync. This means not only communicating with each other but more importantly taking action to work together to overcome the issues currently faced by our community. Whether the issue is affordability and competitiveness, access to market or attracting new industry we need to ensure all stakeholders are at the table and have a voice. Partnering to take action on the variety of issues currently challenging business will help to ensure the resiliency of current business and promote new growth.
How would you work to advance the Edmonton Chamber's impact on the business community?
I believe the best way to advance the Chamber's impact is through building relationships and partnering on solutions with the businesses in Edmonton. My primary approach to building relationships with Edmonton business will be through my current role in industry as well as by continuing to be active at events and forums held by the Chamber of Commerce and the community. Through the relationships with business I can better understand concerns and promote solutions. Solutions may range from actively working with our elected officials, connecting businesses with each other or finding innovative solutions from other jurisdictions.
What leadership skills, expertise and experience do you have to offer to the Board of Directors of the Edmonton Chamber of Commerce?
For nearly 20 years I have had the opportunity to work in a variety of leadership roles ranging from front line operations to executive teams. The experience I have gained has been a range of labor relations, business development, regulatory and energy industry operations. More importantly the relationships I have developed over that time have been with front line staff, business professionals, elected officials, industry partners and customers. Being able to relate to the person I am working through an issue with and finding a mutually beneficial outcome is what I try to strive to achieve.
Any closing comments?
I appreciate being considered for an Edmonton Chamber of Commerce Board of Directors position. Working with the Chamber through the Energy and Environment Committee or Policy Forum has been a rewarding experience and has given me further insight into how the Chamber is trying to promote business in Edmonton. Thank you for considering me as a candidate and I look forward to continuing to meet many of you at upcoming Chamber events.
Bio
Nathan Carter is the Vice President, Engineering for ATCO Natural Gas. As a member of the senior leadership team, he is responsible for overseeing all aspects of engineering for ATCO's natural gas business. He has more than 18 years of experience in the natural gas industry.
Mr. Carter joined ATCO in 2001 as an Engineer and held increasingly responsible positions in the following years. Over the course of his career he has worked in engineering, operations and construction roles across ATCO's transmission and distribution groups. Prior to his current role he served as Vice President Operations for ATCO Pipelines and Vice President Operations, Edmonton Region for ATCO Gas as well as numerous other management positions.
Mr. Carter was born and raised in Alberta. He holds a Bachelor of Science Degree in Civil Engineering from the University of Alberta. He is a member of APEGA and currently serves with the Western Energy Institute as a member of the Board of Directors as well as the Incoming Chair for the Canadian Energy Pipeline Association's Executive Operations Standing Committee. Previously he also served on the Canadian Gas Association as a member of the Board of Directors. Currently Mr. Carter also acts as the Chair for the Edmonton Chamber of Commerce Energy and Environment Policy Committee.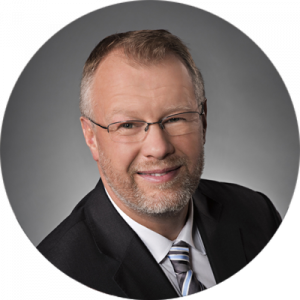 Our mission is to bolster Edmonton's business environment. What does this mean to you?
A healthy business environment is collaborative, dynamic, innovative, and nimble. It needs representation from amongst different sectors in the Edmonton business ecosystem and universities are leaders in research and innovation. Strong partnerships between universities and the business community help to advance and bolster the business ecosystem, creating pathways for young people to stay in Edmonton by way of a community that provides fulfilling career opportunities. Having a Board representative from a successful and growing Edmonton university will help to ensure that bridges continue to be built. CUE has a focus on entrepreneurship, contributing to a strengthened economy, job creation, and opportunities that retain talented and educated people who stay and build their lives here. Partnerships, community, and innovation are amongst the values that define CUE, and I will strive to ensure that the Edmonton business environment continues to be defined by such values.
How would you work to advance the Edmonton Chamber's impact on the business community?
As President of CUE I have placed a strong focus on growth and expansion, which resulted in the highest enrolment in our history this year (an increase of 23%), and the addition of a new building dedicated to science, research, and innovation, that directly supports the mandate of the Edmonton Chamber of Commerce and business growth. As a Board Director at ECC, I would apply that same focus and mindset to identify opportunities, support entrepreneurs, and contribute to the growth and mentorship of the Edmonton business community.  I would work to:
Connect the business community with expert faculty researchers to address industry needs.
Assist universities to align programs and courses with business needs.
Share facilities and resources to achieve mutual university and business goals.
Connect university students and alumni with the Edmonton business community.
What leadership skills, expertise and experience do you have to offer to the Board of Directors of the Edmonton Chamber of Commerce?
I am the President of Concordia University of Edmonton, a diverse community with a $40 million annual operating budget. Leading a university is complex, and I developed my leadership skills in a variety of leadership roles before becoming President. I provide leadership to various groups of faculty, staff, administration, alumni, our Board, our students, and people within our local community. Each group has its own particular expectations and demands of a leader which sometimes conflict and require flexibility, honesty, integrity, and pragmatism. Overall, though, it is the communication of a vision that appeals to a broad cross-section of the community, along with the building of a strategy for attaining that vision, that is most important. As a member of the Board of Directors I would bring my experience of leading a complex organization and developing a vibrant vision to the work of promoting the prosperity of Edmonton's business community.
Any closing comments?
Innovation, partnerships, and community are fundamental aspects of our work at Concordia University of Edmonton, and are also at the heart of a successful business ecosystem. I would be grateful for the opportunity to serve on the Board of Directors of the Edmonton Chamber of Commerce in order to better link our universities to the business community.
Bio
Tim Loreman, PhD., is Concordia University of Edmonton's 8th President and Vice Chancellor. He has been at CUE for 17 years as a Professor in the Faculty of Education, and during this time also served as Dean of Research and Faculty Development, and Vice-President Academic and Provost.
Before joining CUE, Dr. Loreman was on faculty at Monash University in Melbourne, Australia, where he completed his PhD. Prior to that he was an elementary and junior high school teacher in Australia and Edmonton.
His active research interests include inclusive education and pedagogy, having published a number of books and peer-reviewed journal articles in these areas, along with presenting at major international conferences. His research work has attracted funding from major local and international granting agencies and has been recognized in a number of awards from academic publishers and community groups.
He was most recently the recipient of CUE's President's Research Award (now the Gerald S. Krispin Research Award) in 2016. In 2010 he was a Senior Visiting Research Fellow at the University of Bologna in Italy, and since then has also held visiting professorships at the Hong Kong Institute for Education and Queens University Belfast.
Dr. Loreman was founding editor of the International Journal of Whole Schooling, and recently completed a term as co-editor of Exceptionality Education International.
Under Dr. Loreman's leadership, Concordia University of Edmonton has reached the highest enrollment in our almost 100-year history, cultivated and developed CUE's research capabilities, and added a new building – the Allan Wachowich Centre for Science, Research and Innovation which includes a Centre for Applied Artificial Intelligence, Indigenous Knowledge and Research Centre, Centre for Innovation and Applied Research, and more.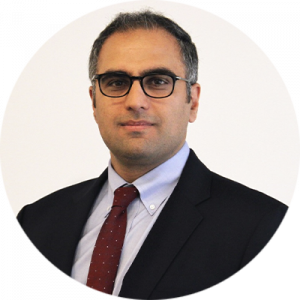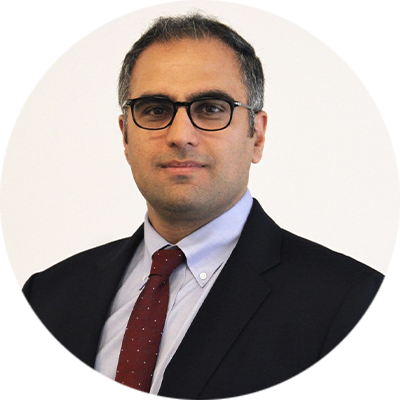 Our mission is to bolster Edmonton's business environment. What does this mean to you?
I believe the Edmonton Chamber of Commerce has a unique position in creating a trustworthy environment for all the businesses in community regardless of size or sector, to speak-up about their concerns and desires. It has capability to articulate these issues to the Government, public, influencer and other community members. On the other hand, it has aptitude for exhibiting what Edmonton has to offer to the market. Edmonton Chamber of Commerce can inspire businesses and facilitate communication for the members to share their knowledge, capacities or experience by participating in professional development and networking events, leveraging their success though cooperation, synergy and engagement. The feeling of belongness to a strong community thrives on confidence for the businesses and enhances trust in the community which can result to prosperity for everyone.
How would you work to advance the Edmonton Chamber's impact on the business community?
I am an excellent thinker and communicator and will do my best to bring new ideas to the Board of Directors, embrace diversification of thoughts and advocate engagement of young professionals and entrepreneurs specially working in large and Hi-Tech industries. I will strive to connect and engage more people from industrial and professional associations such as Association of Professional Engineers and Geo-scientists of Alberta (APEGA), Consultant Engineering Alberta (CEA), TEC Canada, TEC Edmonton, Petroleum Service Association of Alberta and University of Alberta to join and actively participate, and benefit from the Edmonton Chamber of Commerce.
What leadership skills, expertise and experience do you have to offer to the Board of Directors of the Edmonton Chamber of Commerce?
Rely on my quantitative skills and analytical engineering background, I would be able to offer critical thinking aspect with a pragmatic approach in the process of decision making to the Board. Also, by having many years' experience in local and international Oil and Gas projects both in upstream and downstream, I would be able to share additional thoughts from a different perspective to the rest of board members. This diverse approach would be beneficial for the economic development and diversification strategies we have in our city.
Any closing comments?
Despite recent economy downturn, Edmonton has a lot to offer. We need to align and focus ourselves by broadcasting our competitive advantages in this dynamic global market. By strengthen Edmonton's reputation and reinforcing our social license, we can attract more visitors and investment to this area and increase resiliency and growth of the city. Edmonton is Canada's youngest fastest growing city, home of a world class university, a renowned hospital and many emerging cutting-edge technology startups and has potential to be a technology hub for many technology-based enterprises and entrepreneurs. Giving this opportunity to a young professional to have a voice in the Board will be supporting this vision.
Bio
Amir Shami takes a vision and makes it reality through sound strategy development. He intuitively sees the threads of opportunity that wind through an organization, brings them together into a coherent whole, helps others extend their thinking, and drives material business advantage. He is an inspirational leader who tells stories that inspire action while at the same time is grounded in technical and financial information that levers the business.
Amir has over 18 years work experience in different capacities such as design engineer, project manager, and executive leader in various industries including many international Oil and Gas projects. He holds a master's degree in electrical engineering, and is a registered and practising professional engineer in Alberta (APEGA). He attains an MBA degree from the University of Alberta with Golden Key honour status. He received admission into the ICD/Rotman Directors Education Program for 2020 courses. Also, he is an active member of TEC Canada group 241.
Currently, he is working as Vice President and General Manager in Rotaflow Controls an industrial EPCM company in Edmonton. Rotaflow is a successful local company established in 1995 with average of 150 employees provides engineering, construction, maintenance and operation services to the major Oil and Gas producers in Alberta like Suncor, TC Energy, Pembina and Gibson Energy.
Amir is well traveled and speaks multiple languages. He likes outdoor activities, and is a volunteer member of APEGA golf committee, also he is a big fan of Oilers.