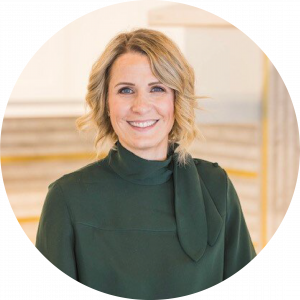 Biography
After working for Loewen for 10 years an opportunity presented itself. I decided to take over ownership of the local window center, with a long history in the residential construction industry and a love for design it was a natural progression to start my own business.
Rsvp Design was incorporated in November 2014. It was the first location to go independent in Canada. Shortly after taking over ownership, we expanded from a 2400 sqft space into a 6000 sqft showroom and offering custom millwork interior design and so much more. We had to pivot and make changes during the pandemic but continue to foster relationships and are continually expanding and growing.
I am interested in a Board position for the small business 1 – 10 Employee position. I have spent many years on different boards as well as I sit on many industry committees and hope to bring my voice and experience onto the
Board. Rsvp Design Inc. is a leader in the construction industry with Revolutionary ideas. We work with Architects, Designers and Builders that influence our community. We help achieve this by providing products that range from traditional to modern in design. We select our Sustainable product lines based on the quality of building materials as well as longevity and environmental impact. Visionary products pair together in creating leading home designs for all styles. We are Passionate about your project, from concept to completion.
Our mission is to bolster Edmonton's business environment. What does this mean to you?
At Rsvp Design I encourage our team to prioritize our professional relationships, taking pride in the fact that our clients count on us. We are continuously strengthening our existing relationships by educating our clients on new and upcoming building codes and offering solutions to meet their design needs both structurally and esthetically. All of our team members enjoy building new connections with homeowners, architects and communities. We select our product base very carefully, only supplying products we believe in and can stand behind. We support local businesses through collaboration on a regular basis. I feel that this helps in strengthening Business in our community. This as been proven with the current economic environment.
How would you work to advance the Edmonton Chamber's impact on the business community?
I feel that I have a strong network of affluent small/medium Business owners in Edmonton that will help grow our membership community and and in turn strengthen further relationships. Sitting on a variety of Boards ex; Canadian Home Builders Association - Edmonton Region, Fenestration Canada - Prairie Region and the Stollery Womens Network and more. Relationships are extremely important for any organization to thrive. I am out going and very active within the community and have to manage not only my internal team but my team of installation and service crews.
What leadership skills, expertise and experience do you have to offer to the Board of Directors of the Edmonton Chamber of Commerce?
As the sole owner, I am responsible for bringing innovative residential building products into the Edmonton and surround market. I select our products based on quality, value, architectural design and a heavy emphasis on sustainability. As a sales professional, I am growing our business project by project, home by home. I work with homeowners, architects and builders helping to create beautiful homes in our city we are collectively proud of. As the manager at our office, I handle the daily needs of my business, as well as mentoring and inspiring our growing team of designers and sales professionals. In these positions, I strive to inform and enlighten my clients and team, rather than push for a quick sale. I am motivated by the project rather than the sale. Relationships are extremely important.
Any closing comments.
Rsvp Design recently partnered with another local business to provide innovative product lines and services in the coming year. While some companies were not able to stay alive during the pandemic, I was able to pivot and make crucial decisions to stay in business and continue to grow. I encourage personal and professional development at Rsvp, offering financial incentives for education and flexible hours so that our employees and our business can grow together. I prefer to lead by example, working with junior members of our staff on their own projects and facilitating network connections that are beneficial to all parties involved. I enjoy watching our staff develop their own approaches and techniques, we learn from each other while I guide us toward our end goals.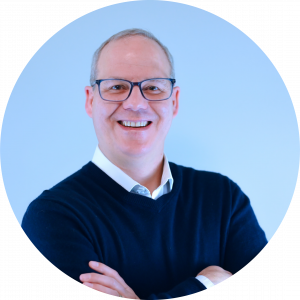 Biography
Sam has roots in the traditional territory of the Anishinabeck with the Oji-Cree Treaty 5 Sandy Lake First Nation - Sucker Clan. Sam supports safe, meaningful jobs for all and regularly advocates for job creators and working families through innovative, reasonable and compassionate approaches. He adopts a stance of atonement to help eradicate colonialism's current and past harmful effects on Indigenous people.
Sam champions psychological safety through policy and by promoting mental health at work. He confronts diversity and inclusion gaps directly through positive bias recruitment and removing systemic barriers to policy and practice. Sam has helped hire over twenty-seven thousand (27,000) people, negotiated over one hundred (100) collective agreements and crafted and administered some of the most innovative and helpful workplace policies in operation today.
Workforce Delivery Inc's clients often assign Sam to help achieve accessible solutions for their most complicated workplace portfolios. In leisure, Sam and his wife enjoy decompressing from their engaging work life by spending time with their daughter, often at one of Edmonton's fine dog parks.
Our mission is to bolster Edmonton's business environment. What does this mean to you?
The Edmonton Chamber must represent across sectors and support small, medium and large businesses with a responsible and entrepreneurial-leaning stance.
Particularly within our current changing environments, the Chamber needs to maintain mindfulness and compassion for where companies are at today while supporting the transitions and disruptions needed to continue recovery, growth and diversification over the short, medium and long term.
The current environment exposes the region's socio-economic and political environment to the potential for division and increasing polarization. The Chamber needs to encourage fostering all stakeholders and all levels of government to find common ground to develop, enact and deliver business-friendly supports.
The Chamber needs to champion Edmonton and the surrounding region to attract investment, tourism, people and innovation. We must also support the revitalization of retail, commercial and industrial centres.
How would you work to advance the Edmonton Chamber's impact on the business community?
I would participate in policy development and evaluation while promoting decisive, reasonable views to address the needs of diverse viewpoints, sectors, situations, backgrounds and circumstances.
Edmonton's labour market faces energy transition pressure, distortions due to pandemic and soon endemic socioeconomic forces.
The business community has shifting competency, training and skill-set requirements that are either not aligned with or not attractive to workforce segments. This leads to concurrent unemployment and unfilled vacancies, which we must offset through innovative training and migration.
GDP is down as wages trend at 1% year over year. Labour productivity improvements do not offset 4% CPI. CPI drivers arise from factors that increase business risk instead of the natural pressure of a healthy growing economy. With wages, GDP and CPI decoupled, I would support the Chamber exercise care and thoughtfulness on how to message this and respond from a public policy perspective.
What leadership skills, expertise and experience do you have to offer to the Board of Directors of the Edmonton Chamber of Commerce?
I have twenty-one years of experience in:
· Administration of labour relations, employment, human rights & privacy legislation;
· Investigations & workplace issue responses;
· Conducting & coordinating collective bargaining;
· Collective agreement administration & grievance processing;
· Workforce sourcing & management;
· Workforce planning, forecasting, costing & execution;
· Developing industry best practices & public policy;
· Developing & delivering training & development; and
· Developing & administrating mass-recruitment HRIS onboarding systems & HR analytical systems.
I have led the Human Resource function covering over six thousand employees represented by forty-eight unions with sixty-three collective agreements spanning six provinces while being part of and reporting to Executive leadership teams.
I have a proven ability to lead up, across, and down in organizations and industries while relying primarily on informal influence instead of formal authority.
Any closing comments.
I appreciate your consideration of my candidacy to serve on the Edmonton Chamber Board of Directors. For approximately thirteen of my twenty-one-year career, it has been a pleasure to participate in and contribute to various Edmonton Chamber of Commerce working committees. This represents another opportunity to work with this fantastic organization and community.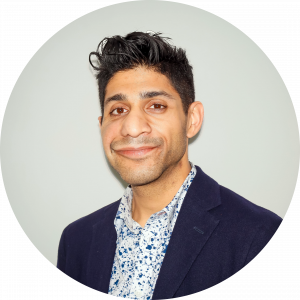 Biography
I was born, raised and continue to live in northern Alberta. I am the Executive Vice President of the Jaffer Group of Companies, a holistic construction, hospitality, technology and asset management firm based in Edmonton, Alberta. I develop creative products and solutions for our large accounts, create value for investors and stakeholders and help colleagues, clients and shareholders achieve their full potential.
Jaffer is my family business – we employ over 300 people, have revenues in excess of $40 million dollars and over $130 million of assets under management. We have direct real estate and technology investments, as well as numerous clients, across Canada and the western United States. I am proud to sit on the board of Aboutface Canada – a national organization representing those, including myself, with facial differences – and Edmonton's Food Bank – serving over 15,000 individuals and families every month with food, supplies and employment support. My facial difference has been a part of my life from birth and I continue to work and mentor others to overcome the physical and mental health challenges that these differences entail.
I seek to add value to my colleagues, charitable organizations and the communities around me. I admire humility, seek to continuously learn, and value creativity in colleagues, clients and consultants. I build multidisciplinary teams to foster innovation, reward collaboration and create growth in each of the verticals we work in. I'm an obsessive soccer fan, an overindulging coffee drinker and a connoisseur of sour candy.
Our mission is to bolster Edmonton's business environment. What does this mean to you?
The mission speaks to the Chamber's responsibility to all Edmonton businesses, regardless of industry or size, to promote the talent, innovation and capability of Edmontonians around the world. We have singular business talent in Edmonton; we are uniquely skilled at cold-weather construction, drilling and environmental reclamation that has value around the world but has, to this point, been consumed by the local resource industry. Alberta will be successful if the extensive resource infrastructure we have across the province can be successfully utilized to create new products and services for short-term and medium-term prosperity and the Edmonton Chamber of Commerce, in their unique role, should have a front seat to that evolution.
How would you work to advance the Edmonton Chamber's impact on the business community?
The Edmonton Chamber's role is to bring people and policy together and translate the needs of the business community into the language of government and the public sector. Prior to volunteering with the Chamber on their policy committees, the process of providing meaningful input to government was confusing to me. I believe my role as a Board Member would be to both represent business owners like myself relating to our role in the local and global economy and help clarify the 'what, how and to whom' the work of the Chamber is focused on.
2022 will be critical as the Province adjusts from COVID subsidy to COVID recovery and significant pressure will be placed on businesses to help fund the budget financing gap that government will encounter. Policy and representation will be crucial in ensuring that the weight placed on the shoulders of small business is reasonable and fair.
What leadership skills, expertise and experience do you have to offer to the Board of Directors of the Edmonton Chamber of Commerce?
I've been fortunate to lead strategy within real estate, hospitality and technology at the Jaffer Group, and the breadth of our business has provided exposure to the unique challenges different industries face and the processes, recruitment and approaches that can be taken to successfully solve them.
I have been the Chair of the Trade and Market Access Policy committee at the Edmonton Chamber for the past year after an additional year as a member. Outside of entrepreneurial and Chamber life I've served as a Board Member (and currently chair the Advocacy Committee) for Edmonton's Food Bank since 2019 and as the Vice-Chairperson of the Board of Aboutface Canada, an organization serving and advocating for the facial difference community and their families.
Any closing comments.
The Chamber plays an important role at bringing many of us together and providing insight into how Edmontonians can influence the local, national and international economy. This represents a significant opportunity and I am pleased to put my name and experience forward for consideration.