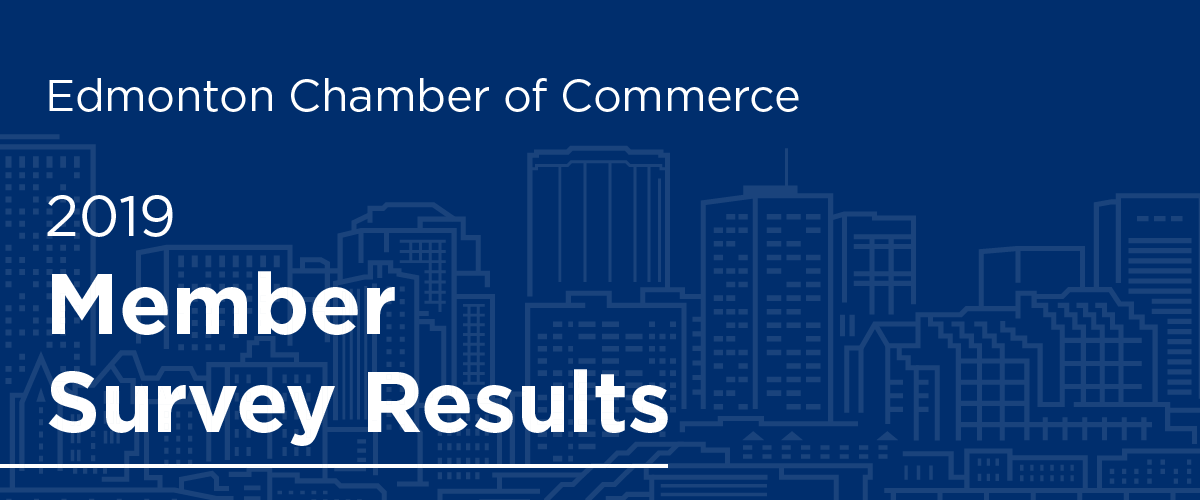 2019 Member Survey Results – Your Opinion Matters!
The results are on in on the Edmonton Chamber's most recent member survey! From provincial tax cuts to the City's LRT expansion, our members weighed in on some of the key issues facing Albertans and Alberta businesses in 2019. While we encourage you to view the full results, we've included some of the highlights below.
The Highs and Lows of Budget 2019
In October of last year, the Alberta government released its first budget. As part of a path back to balanced budgets, Budget 2019 committed to reviewing government programs and eliminating inefficiencies.
On the positive side:
47% of respondents approved of the budget.
73% supported a reduction of the corporate tax rate to help support business success.
48% approved of the elimination of targeted business tax credits – the Alberta Investor Tax Credit, Capital Tax Credit, Digital Media Credit and SRED credit – in exchange for cutting the corporate tax rate.
Other budget items were less popular:
Only 33% of respondents agreed with cuts to post-secondary institutions.
Only 41% approved of the Alberta government's decision to cut grants to municipalities.
Cannabis Legalization and Your Business
Following the one-year anniversary of the legalization of cannabis, the survey asked respondents about the impacts to their businesses.
78% reported that legalization made no difference.
13% said legalization had a positive impact on their business.
Only 9% said it had a negative impact.
Business is Divided on LRT Expansion
When it comes to municipal spending, respondents were divided on whether the City should place more or less emphasis on expanding the LRT system.
Of note – support for placing increased emphasis significantly decreased from a high of 48% in June 2018 to 38% in this survey.
36% felt there should be less.
21% wanted the same emphasis.
Thank you to everyone who took the time to participate in our survey efforts. We'll continue to regularly consult with you to ensure our advocacy efforts are focused, effective and reflecting the needs of local business owners.
Your input makes our collective voice so much stronger! If there is an advocacy issue you would like the Chamber to address, please contact us at policy@edmontonchamber.com.