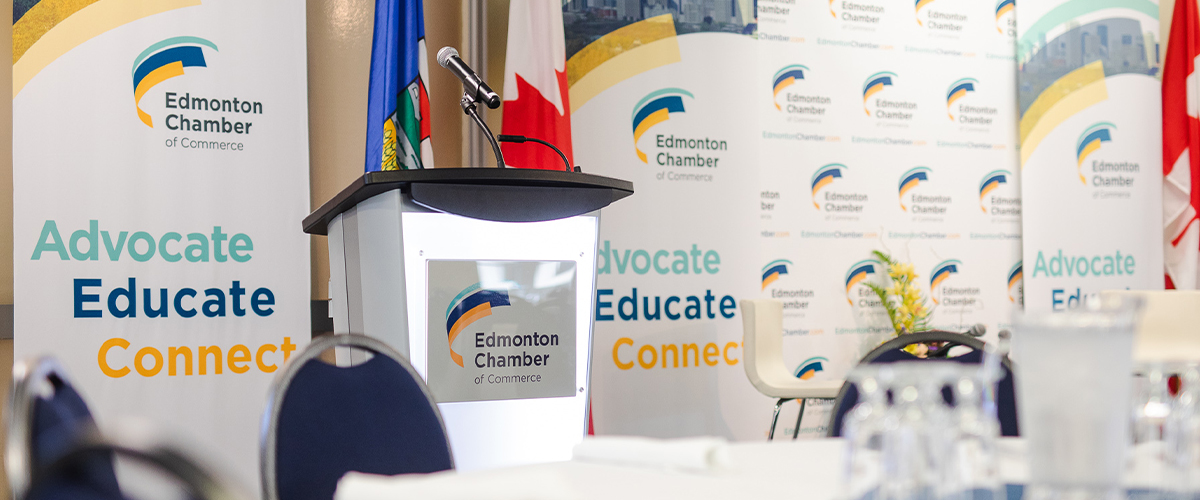 A Message to Our Members, Partners and Stakeholders Regarding COVID-19
While the current risk to Albertans posed by COVID-19 remains low, we have seen several measures put in place to help protect our families, colleagues, friends, and our communities.
Currently, the practice of social distancing has proven to be the most effective means to contain the spread of the virus. Effective Tuesday, March 17th, the Edmonton Chamber team will be working from home. Our physical office space, including the conference facilities on the 6th floor of the World Trade Centre Edmonton, will be closed to the public. We feel very strongly that it is the right step to take for the well-being of our team and our community.The Edmonton Chamber will continue to do the great work that you have come to expect from us. Every team member at the Chamber is set-up to work remotely and we will continue to be connected with each other and with all of you.
For the safety of our guests, our team and the public, the events scheduled for March through May have been postponed. Events scheduled after this time will be continually evaluated as the situation evolves. For anyone who has purchased tickets for these events, we will be issuing refunds in the coming days.
The Edmonton Chamber's Annual General Meeting, scheduled for April 14th, will be changed to a format that reflects the care and focus that we place on your health and wellbeing. We are in the process of working through logistics and will provide more information as it becomes available.
We will continue to support and enhance our Edmonton business community by advocating for conditions that keep you competitive, delivering educational experiences that help you thrive, and connecting you to the right people, because it's what we do. We will simply be doing this with social distancing in mind.
We want to assist our community with easy access to factual, up-to-date information so that your business can be well-informed and up to date. We have assembled a collection of resources to help you develop your business continuity and preparedness plans. We will continue to provide new resources as they become available.
This is a rapidly evolving situation. We urge you to exercise caution, but take steps to reduce fear. Remain informed, practice social distancing, and ensure you are prepared for events as they unfold. Please reach out to us at any time … let us know what we can do to assist you as we work to support each other in these challenging and uncertain times. Above all, stay well.
Sincerely,
Janet Riopel
President & CEO
Edmonton Chamber of Commerce