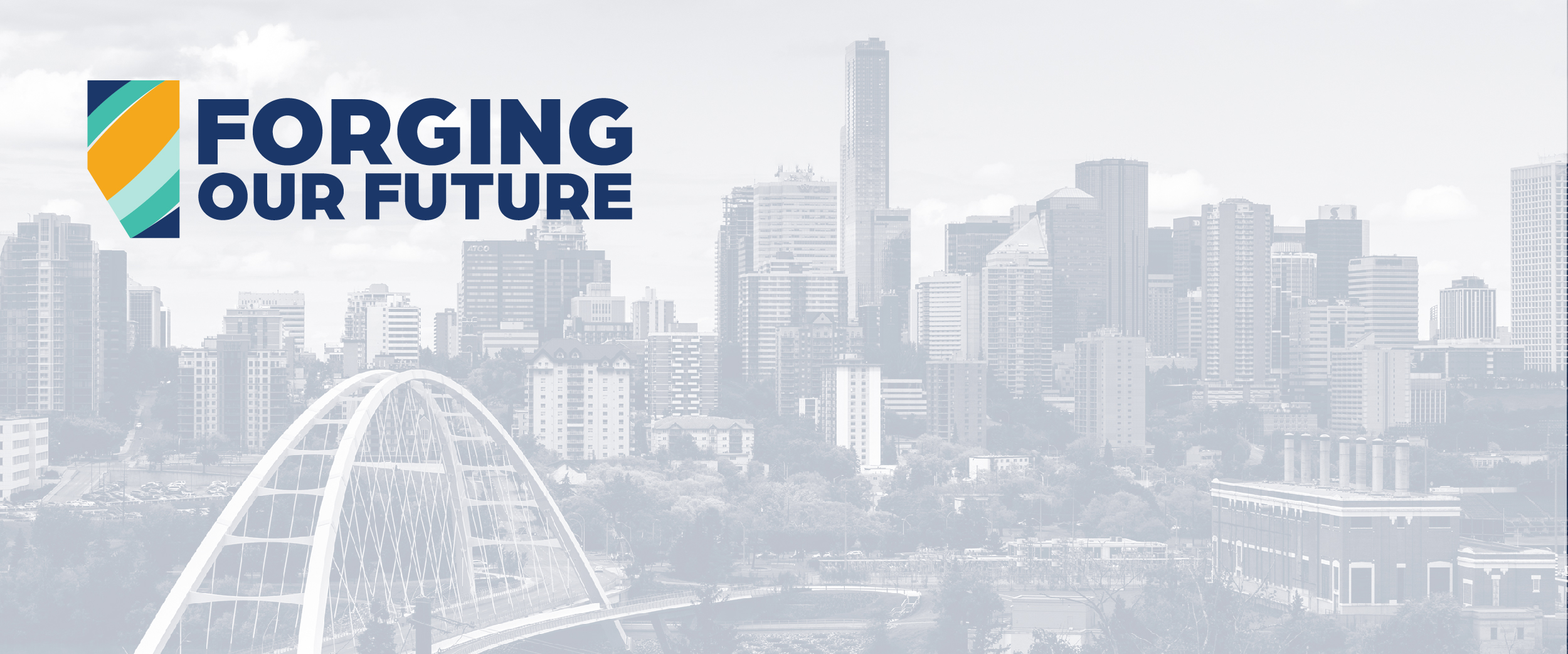 Edmonton Chamber Recommends Ways To Forge Our Future
The Edmonton Chamber has released Forging our Future – a set of recommendations on how governments can help ailing businesses withstand the ongoing COVID-19 pandemic, and harness new opportunities to boost our economic recovery, and build a more inclusive economy that supports long-term growth and diversification.
"While the pandemic is far from behind us, it's time to look forward to a brighter future." said Janet Riopel, President and CEO of the Edmonton Chamber of Commerce. "We have every opportunity to reimagine Alberta's economy, bring more voices to the table, and expand prosperity throughout of this great province."
Forging our Future was developed following a three-month consultation process, working with over 200 leaders and experts from across the industry sectors, institutions, and non-profits that make up the vibrant ecosystem which supports Alberta's incredible job creators. This work was further complemented by a survey conducted to better understand the challenges of local business owners, and the ways they need government to address these challenges.
Seven key drivers form this set of recommendations:
Respond to the COVID-19 Pandemic
Prioritize an Inclusive Recovery for All
Secure our Fiscal Future
Promote Diversification and Innovation
Close the Skills Gap
Support Market Access and Trade
Invest in a Low Carbon Economy
Enhance our Competitive Position as a Place to Live, Work and Visit
"Throughout this pandemic we've realized the power we harness when we work together." said Riopel. "We look forward to working with all orders of government to implement these recommendations, and chart a path towards a more resilient, inclusive and stable economic future."
Download the full Forging Our Future document here.
Download the Survey Report here.
Media contact
Brent Francis
780-902-4551