Choosing a Reliable Outdoor Service Provider in YEG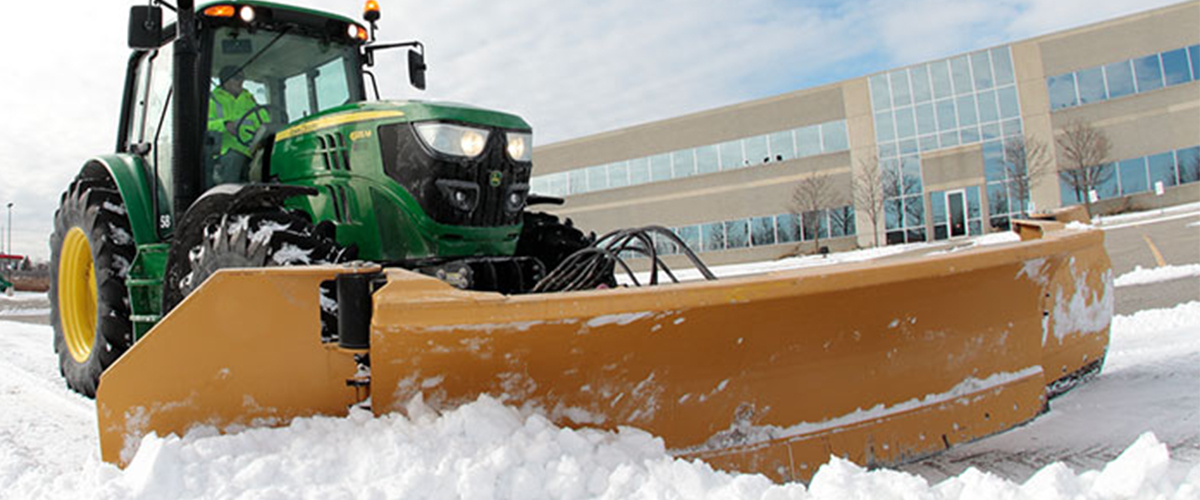 Showing up on time, carefully clearing walkways, attention to detail while maintaining grounds – a few of the things you should look out for when choosing an outdoor services maintenance company for your commercial property. But keeping your property looking clean and professional covers only the surface of what you should be looking for – what else should you look out for?
Let's further explore some of the most important considerations that you should keep in mind:
Environmental Sustainability
Environmentally responsible practices in the management of outdoor spaces are crucial. Public image and environmental consciousness are increasingly coming together, and the maintenance company you decide to hire directly impacts the sustainably of your own property. Does the company use smart irrigation practices? What are they doing to actively reduce their emissions and carbon footprint? How do they reduce the use of salt for ice management? All important questions to consider.
Company Reach
This is especially important if you have multiple properties in order to ensure a unified appearance. Consideration should be given to the number of locations a company has across the country so that your properties can be serviced under a singular contract.
Insurance
Your outdoor services provider should be backed by insurance coverage that exceeds industry standards to ensure protection against any safety, slip and fall, or other liability issues. It is also important to know if the company's employees are covered by WSIB.
Reputation & History
Consider how long the company has been in business, what their leadership team looks like, and what kind of reputation they have within the outdoor services industry, especially when it comes to professionalism and client care.
Awards, Certifications & Recognition
Ask about the types of certifications a company's technicians have in order to ensure experience and proficiency. It can also be beneficial to take a look at the past awards received by the company in order to see if their priorities align with yours. Watch for awards in health and safety, sustainability, and workplace culture.
Culture and Mission
Taking a look through a potential outdoor services company's website can give insight into their operations, priorities, and initiatives. Do they foster a zero-incident culture through awareness and prevention? Do they prioritize the well-being of their staff, clients, and communities? Are they committed to bettering our environment and helping you remain environmentally conscious?
Equipment and Tools
In order to ensure reliability and service efficiency, it is worth it to ask about the type of vehicles, tools, and machinery a company uses. Ask about their fleet of vehicles to see how new they are, whether or not battery-powered equipment is used, and to see if the latest industry technology available is being utilized.
Service Offerings
Keeping an eye on the type of services being offered is important. Is the company offering mostly visually driven services? Or are their services dedicated to maintaining safe commercial spaces that both look amazing and function properly to keep all patrons protected? Ensuring that the company you choose can provide balanced year-round services; from mulching, clean up, and parking lot maintenance, to plowing and ice prevention; is important.
Health and Safety Adaptability
With the economic landscape changing and increasing importance placed on health and safety, it is imperative to ask about the policies and procedures a company has in place to keep all protected. Is proper PPE being utilized? Are social distancing guidelines being followed? What is the company doing to ensure safe and preventative spaces are being kept? All important questions to ensure your property is protected from all types of potential threats.
Community and Philanthropic Initiatives
Supporting and uplifting the communities in which a company operates is important. When choosing a provider, ask about their past efforts to support different charities and organizations in order to learn about their culture, and what they are doing to support your businesses' community.
It is important to keep these key factors in mind when researching prospective commercial outdoor maintenance companies.
If you are searching for a winter services provider, you should start your search by August. This will give you enough time to make an informed decision based on the above factors. If you are looking for a summer services provider, February is a good time to start. There are benefits to having a singular outdoor services provider year-round; among them being a great relationship built with a reliable company that understands your needs and can save you time by streamlining all required services to keep your property pristine and protected all year.
With over 40 years of experience in the industry and locations across Canada, Clintar is prepared to deliver the quality, consistency, and peace of mind you deserve. We have worked with multiple Fortune 500 companies and we are committed to ensuring safe and protected commercial properties are upkept year-round using the most eco-friendly practices and products available. Should you have any additional questions, Clintar Commercial Outdoor Services of Edmonton is here to help guide you and provide the answers you may be searching for.