How to Overcome "Pandemic Fatigue"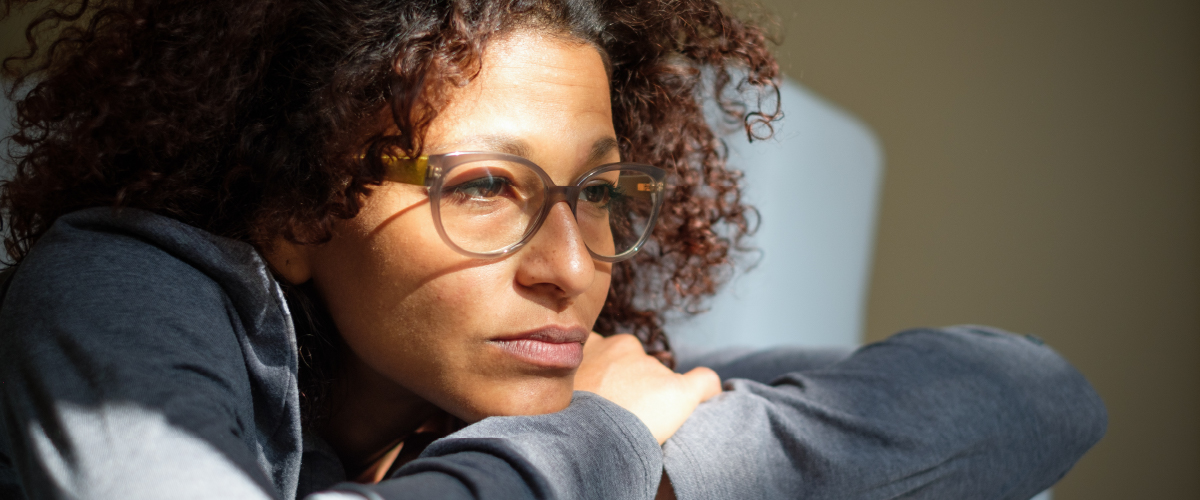 Here's a new term none of us could have imagined six months ago: "pandemic fatigue." Or another name for it: "caution fatigue"—the idea that we're now exhausted by the number of decisions we have to make each day to keep safe.* "Should I wipe down my groceries?" "Is it safe to go to the doctor's?" "Can I hug my grandkids?" are just some of the dilemmas we face every day.
No matter what you call it, there's a chance you may be feeling worn down by these unsettling times, especially if you are older and at a heightened risk of getting sick from COVID-19. 
The good news is that a recent Angus Reid poll found that Canadians 55+ were the most likely to follow COVID-19 protocols, including social distancing, frequent hand washing, wearing a mask and avoiding public spaces. * 
But even the most diligent sometimes find it difficult to be continuously vigilant. We might think, for example, "Since I haven't been sick so far, maybe the risk is less for me and I don't need to wash my hands as much?"
That justification can take us down a dangerous road, says Professor Jason Harley, who is an educator/scientist at McGill University: "Basically, we need to strike a balance between taking our anxiety down from an unhealthy to a manageable level," he says. "In psychology, we talk about something called the Yerkes-Dodson law, where a little bit of anxiety can help motivate us to behave responsibly, but too much isn't a help."*
Hartley explains that to achieve the balance that leads to continuous compliance, we need to stay informed—following governmental, institutional and retirement residence guidelines where indicated.  
Having the facts, he says, will keep us from feeling powerless, while also preventing the temptation of becoming overconfident, and throwing caution—and protocols—to the wind.
What does Professor Hartley recommend to overcome pandemic fatigue?
"Remember to be kind to yourself and others. To remind yourself of the good things that happened every day, even if they are small, so we don't focus just on the bad. To remind ourselves of what's under your control and to avoid catastrophizing. To takes breaks. And set reasonable goals—with other stakeholders whenever possible—that account for ourselves and others having less energy."* 
Jacqueline Gollan, an associate professor of psychiatry and behavioural sciences at the Northwestern University Feinberg School of Medicine, has more strategies:
Stay healthy. It's a well-worn mantra, but eating healthfully, getting enough sleep and exercise, and staying connected socially, all help to reduce stress and fatigue.
Reframe risks and benefits. Public information—i.e., "we must flatten the curve," can be abstract. Instead, think about how your specific behaviour directly affects your risk of being infected and your chance of spreading the infection to others. *

 
Chartwell Retirement Residences offers residents a safe and secure environment for active living, providing numerous opportunities and activities to stay physically, mentally, emotionally and socially connected. Learn more by visiting Chartwell's website.
*The following sources are references for this blog in order of appearance:
Time magazine. "Are You Experiencing COVID-19 'Caution Fatigue?' Here's What It Is, and How to Fight It." (April 30, 2020), online:

https://time.com/5829312/covid-19-caution-fatigue/

 
Angus Reid Institute. "COVID-19 Compliance: One-in-five Canadians making little to no effort to stop coronavirus spread." (August 17, 2020), online:

http://angusreid.org/covid-compliance/
McGill Reporter: "COVID-19 Q&A: Jason M. Harley on dealing with pandemic fatigue." (August 25, 2020), online:

https://reporter.mcgill.ca/covid-19-qa-jason-m-harley-on-dealing-with-pandemic-fatigue/
McGill Reporter: "COVID-19 Q&A: Jason M. Harley on dealing with pandemic fatigue." (August 25, 2020), online:

https://reporter.mcgill.ca/covid-19-qa-jason-m-harley-on-dealing-with-pandemic-fatigue/
Time magazine. "Are You Experiencing COVID-19 'Caution Fatigue?' Here's What It Is, and How to Fight It." (April 30, 2020), online:

https://time.com/5829312/covid-19-caution-fatigue/