Elevated HR Solutions
11 Years in Business  
Submitted by Michelle Berg, CPHR—Elevated HR Solutions
What's your story?
I'm a bit of an HR Renegade and have been recognized as a thought leader in the industry by my entrepreneurial spirit and business savvy, being named the Entrepreneur of the Year by Notable Awards in 2015 and receiving the Business in Calgary 20 Top Leaders Award in 2016. I'm a Certified Professional in Human Resources (CPHR), and a DISC Certified Facilitator, and am currently pursuing my Master's Degree in Industrial Psychology.
I take the approach that I can't advise companies on how to build strong cultures unless I'm doing it myself. As such, many of my stories and ideas have been generated from failed attempts and ultimate successes right at Elevated, which I regularly use as an incubator for new and novel ideas.
In addition to being the Chief Visionary Officer and HR Partner at Elevated HR Solutions, I teach several courses on candidate experience and have been a guest lecturer at the University of Calgary, University of Alberta, and NAIT on the topic of recruitment. I've also participated in many webinars and panels, including Project Lemons to Lemonade, Calgary Construction Association, and the Banff & Lake Louise Tourism Association, and am one of the producers for Disrupt HR in Calgary.
During the initial stages of the COVID-19 pandemic, I conducted 79 webinars in 56 days speaking primarily on the importance of mental health and wellness and remote work strategies.
What do you enjoy most about being a member of the Edmonton Chamber of Commerce?

Connectivity and community; they instantly made us feel so welcome. The golf tournament was a perfect event for us to really get to know how the Chamber works and what to expect from their amazing staff.
What is one thing people are surprised to learn about your business?
We believe that work shouldn't suck; that we focus on culture more than policies and procedures. When the culture is right, policies and procedures are simply there as a foundation.
Who is your ideal client?
Small to medium-sized businesses that recognize they don't have all the answers but want to learn the top trends as it relates to people and culture strategies. We want people who are partners.
What has been your biggest challenge in business, and how did you overcome it?

In April of 2020, we weren't sure if we would have a business. Many of our clients needed us and wanted us to be available but were experiencing cash constraints. I just remember that we decided to focus on making magic versus money, and honestly, we had an amazing year despite the challenges.
What is your favourite thing to do in Edmonton?
Exploring the downtown corridor with its unique restaurants. I love the views of the river and walking along it. The colours, the trees, the sounds—the river is magical.
If you could make one substantial improvement to Edmonton's business environment, what would it be?
Helping leaders lead by allowing us to take care of the small stuff. Also, business owners need to recognize that it starts with them; the lead dog sets the pace so if they don't like their results or how they are interacting with their team members, change starts with them!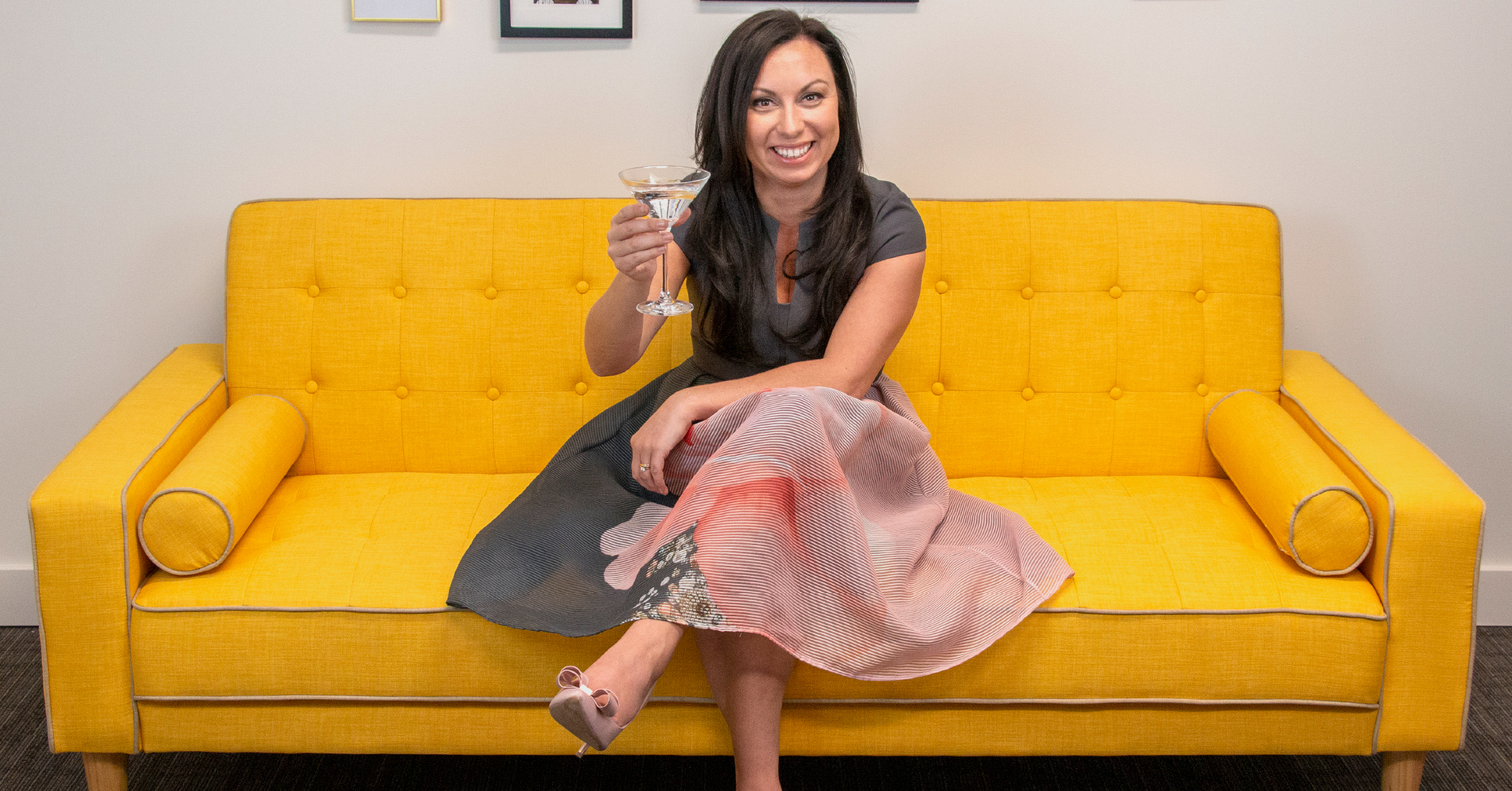 Edmonton has a unique business community and we want to highlight hardworking Edmontonians who have a story to tell. Each month, we feature a member or two in the Business In Edmonton Magazine and take an opportunity to share their story and find out why they enjoy doing what they do. Follow along each month as we feature members while helping amplify their stories on our website and social media platforms.
If you are interested in this opportunity to be highlighted as a Chamber Member, please contact our Member Services team at membership@edmontonchamber.com