TLC Solutions Inc.
22 Years in Business  
Submitted by Seungbum Yoo, President & CEO—TLC Solutions Inc.
What's your story?
At TLC Solutions Inc (TLC), our purpose is to help people love technology. Established in 1999, we are a privately held information technology firm, headquartered in Langley, BC, that has grown to nine offices located across British Columbia, Alberta, and California. We offer a wide range of IT services, such as Managed IT support, Strategic and Technical Consulting, IT department optimization and the implementation of enterprise-class Communications Solutions.
Our dedicated team of network and computer experts aim to solve any IT issue that may arise while providing the highest level of customer service. As I write this, our live customer satisfaction score is 99.2%. We are very proud of this high standard that we are setting for ourselves. Our team voted to select our five company core values and we think they represent our brand perfectly: Teamwork, Loyalty, Honesty, Accountability and Joy. Yes, joy made the list because we appreciate how important it is to love your job and its impact on a proper work-life balance. We have been named a finalist in the 2021 HDI Service and Support Awards for best culture so we feel that we have found the right mix for our team and our customers.
What do you enjoy most about being a member of the Edmonton Chamber of Commerce?
As a relative newcomer to Alberta, (our Edmonton office officially opened in 2018), we feel fortunate to contribute to the Alberta marketplace. We appreciate the Chamber's focus on building the vision and relationships necessary for the community to thrive. We love that our membership in a trusted, central hub of education and communication provides us with a better understanding of the economic climate as well as the opportunity to offer value to fellow chamber members.
Who is your ideal client?
Our ideal clients include small to medium-sized businesses, from across many sectors. Like all facets of business, a client who understands the need to take a long view of technology is beneficial. We can make immediate changes and improvements, but it is the strategic planning and execution that can result in higher efficiencies and benefits. We believe regular communication builds a bridge of trust and understanding and creates a solid foundation of a partnership. We enjoy many long-term relationships and have been working with some clients for 20 years.
What has been your biggest challenge in business, and how did you overcome it?
I think that for many companies, we can all agree that 2020 brought various challenges. Our clients had their workforce need to work from home, which required reliable and secure communication connections in environments that we could not control. We needed to offer immediate, practical solutions for remote meetings, soft phone systems and electronic document signing capabilities.
With all of that though, I would have to say that the biggest challenge has been the inability for our team to physically meet and work together as often as we would wish. With our focus on culture, we have had to be creative ourselves to overcome it. We decided to take virtual a step further than our routine chats and weekly video calls, using our RingCentral and Teams platforms to host a daily online lunchroom, Friday winddown, online trivia, monthly lunch and learn sessions and celebration lunches (just to name a few!). We anticipate that fall of 2021 and 2022 will provide the opportunities to bring everyone together again!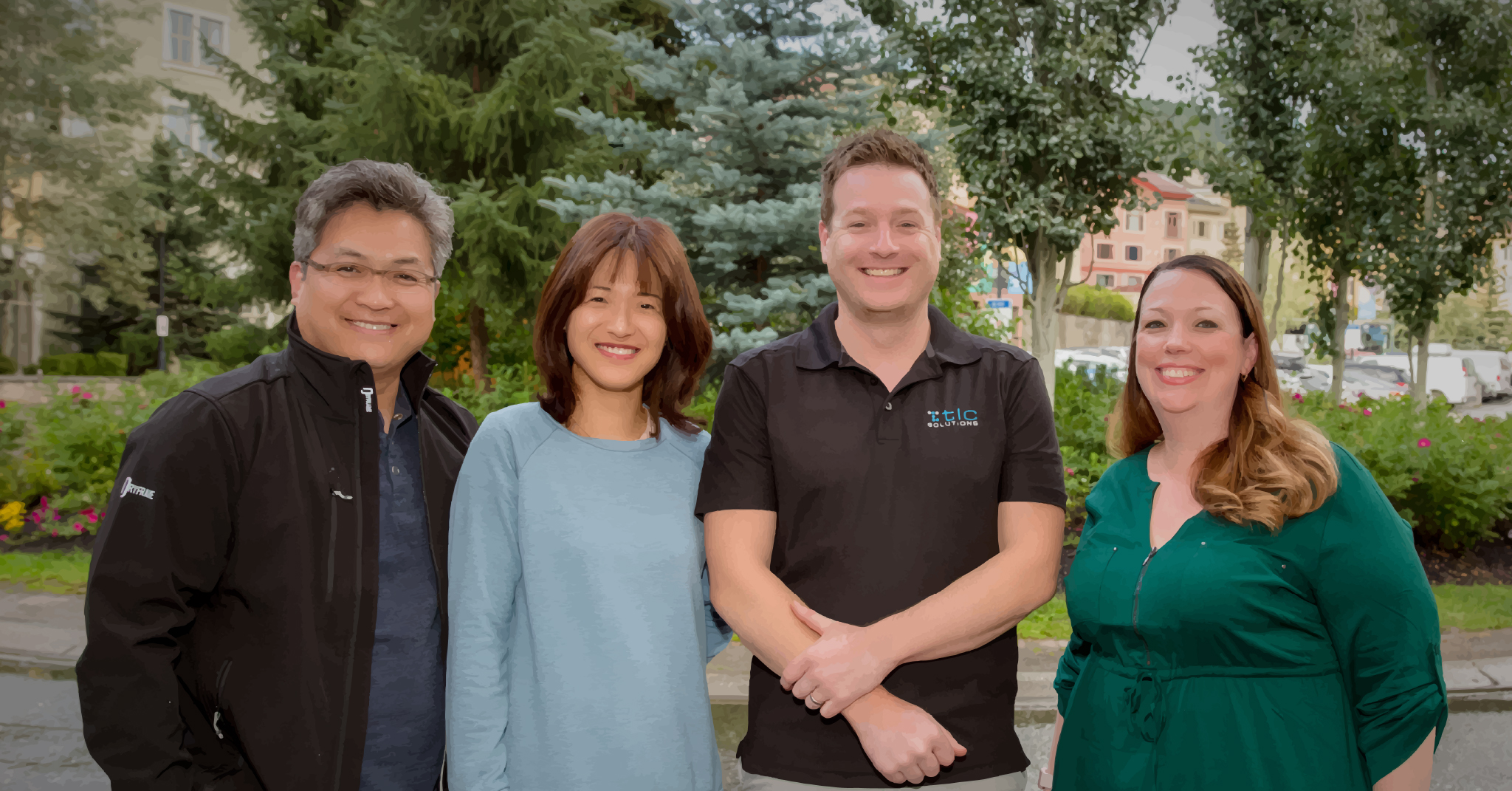 Edmonton has a unique business community and we want to highlight hardworking Edmontonians who have a story to tell. Each month, we feature a member or two in the Business In Edmonton Magazine and take an opportunity to share their story and find out why they enjoy doing what they do. Follow along each month as we feature members while helping amplify their stories on our website and social media platforms.
If you are interested in this opportunity to be highlighted as a Chamber Member, please contact our Member Services team at membership@edmontonchamber.com