Province's Fiscal Update Underscores Need For Continued Focus on Pandemic Response and Diversification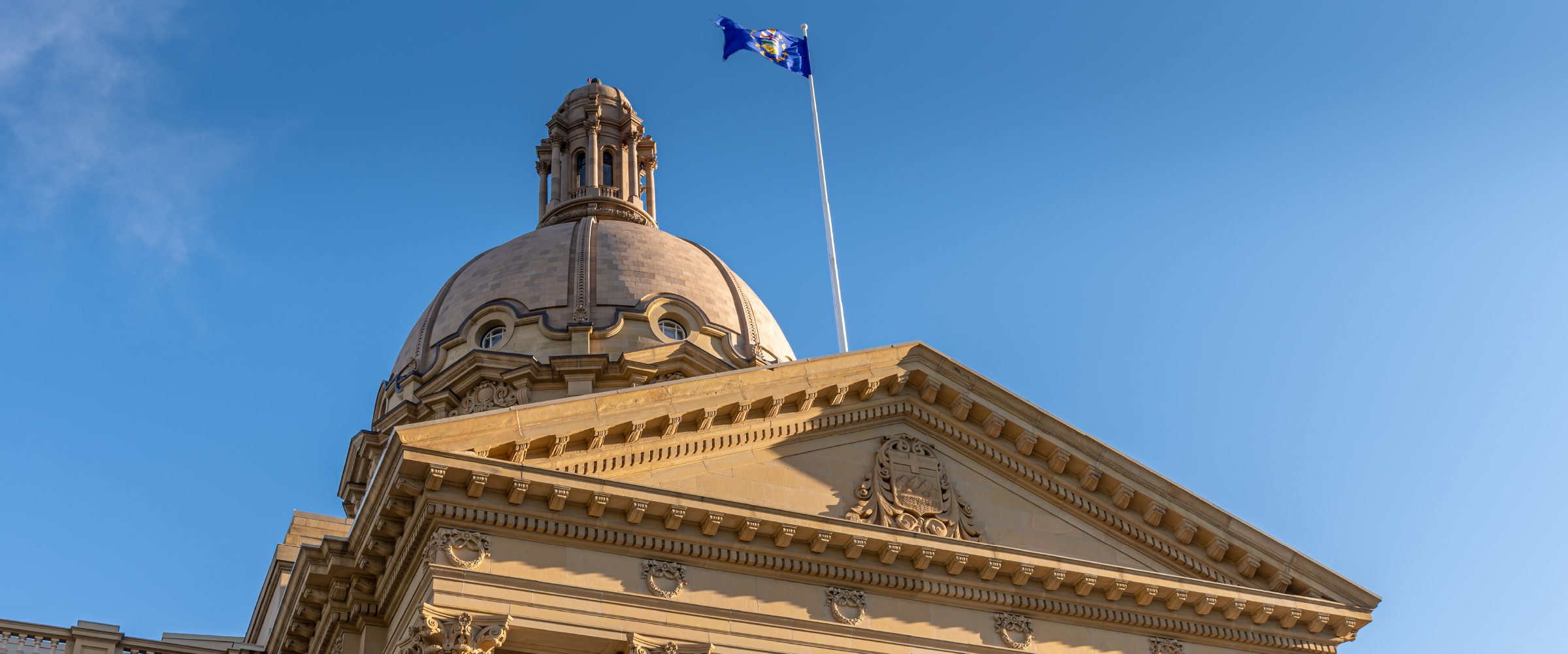 Calgary, Edmonton
Alberta's fiscal future appears slightly more optimistic with today's update from the province. A revenue increase, in addition to other signs of an economic recovery, is encouraging. As businesses reopen, unemployment rates are decreasing alongside increases in the export of Alberta products. The province's projected deficit, forecasted at $10.5 billion lower than estimated in Budget 2021, is also cause for more optimism. The Calgary and Edmonton Chambers of Commerce are confident these statistics show Alberta is moving toward a sustainable economic recovery.
However, the COVID-19 response continues to be top priority for both Calgary and Edmonton business communities. "Given the pandemic's continued impact on our fiscal situation, the province must remain focused on allocating resources toward a proactive fight against COVID-19," says Deborah Yedlin, President & CEO of the Calgary Chamber of Commerce. "This means continuing with measures that support a safe and permanent reopening for businesses, which includes testing, tracing, and isolating. Recovery supports for rehiring and debt relief will also help businesses emerge from the challenges of the past 18 months."
The Edmonton and Calgary Chambers continue to advocate for an inclusive recovery. This includes a focus on social infrastructure funding for affordable housing and improving access and affordability of quality childcare, alongside measures that support economic opportunity for marginalized populations.
Today's optimistic fiscal update is linked to a faster-than-expected strengthening of global oil prices, which underscores the need for continued focus on economic diversification. "As a province we need to continue to build on to the momentum that has been created in IT, life sciences, precision agriculture and many other sectors," says Jeffrey Sundquist, President & CEO of the Edmonton Chamber of Commerce. "We have to continue to invest in the development and commercialization of technology that adds value and real impact, and in the foundations of what will propel us towards a more stable and diversified economy.
As the fourth and fifth largest economies in Canada with a combined GDP of $225B, Calgary and Edmonton business communities serving as dynamic centers critical to Alberta's economic success, stability and confidence are necessary ingredients to their collective recovery. Continued collaboration is necessary between the province and business community to ensure public health measures, recovery supports, and investments are aligned and consistent. Both Chambers will continue to work with the provincial government to bring forward policies that provide certainty, stability and economic prosperity to Alberta economy and the businesses that nourish and power it.
ABOUT THE EDMONTON CHAMBER 
The Edmonton Chamber of Commerce supports and enhances the Edmonton Metropolitan Region business community by advocating for conditions that ensure competitiveness, delivering exceptional educational experiences, and connecting people and businesses—all in a socially responsible manner. It's what we do, and we've been doing it for over 130 years.
For media inquiries, please contact Cadence Bergman, Policy and Research Analyst, at cbergman@edmontonchamber.com or at (780)-409-2622.
ABOUT THE CALGARY CHAMBER 
The Calgary Chamber is an independent non-profit, non-partisan business organization. For 130 years the Chamber has worked to build a business community that nourishes, powers and inspires the world.
For media inquiries, please contact Arianne Brady, Communications Manager at media@calgarychamber.com or at (403) 750-0414.