JustCook Kitchens
1 Year in Business  
Submitted by Jennifer Keith, Co-founder & CEO—JustCook Kitchens 
 What's your story?  
I've had the entrepreneurial itch for some time. I come from a family of entrepreneurs who have started restaurants, travel agencies, and other hospitality and service businesses. I have been very passionate about starting something of my own and especially in a space where I could help small businesses thrive. After finishing my MBA, I worked with Luke (JustCook's co-founder) on a telehealth startup he built, and I knew building businesses would be my calling. 
In May 2019, Luke and I started discussing going into business together on another venture. I shared my interest in food businesses and solutions that facilitate making food more accessible. He had recently seen how difficult and capital intensive it was for a chef to start their own concept, as he tried to help his brother, who is an executive sous-chef, get something off the ground. We both could see how hard it is to take a food brand and scale it effectively. So, we sat down to tackle this very issue and that's how JustCook came to be.  
What do you enjoy most about being a member of the Edmonton Chamber of Commerce?  
The connections we build with other business owners and all the opportunities to network through different events offered by the Edmonton Chamber. As a member, you're a part of an inclusive community that contributes to a stronger Edmonton. 
What is one thing people are surprised to learn about your business? 
That we're not your regular restaurant. In addition to being a food hall where we're hosting several restaurants under one roof, which is uncommon in Canada but rising in popularity, we're also built around technology. Ordering and payment are done directly online through our in-house app, and we've digitized the whole back-of-house, helping make operations more seamless while gathering the needed data to make smart decisions for future success. 
Who is your ideal client? 
It happens at two levels. First, we partner with and empower talented chefs to bring their creative ideas into reality. That's the B2B part of our business. And second, on the B2C side, our ideal client would be anyone who loves good food—with a bit of an adventurous palate! Our food hall is a perfect place to gather a bigger group of friends with diverse tastes so that everyone leaves happy. 
What is your favourite thing to do in Edmonton? 
We have such a gorgeous and expansive river valley right in the heart of our city and several beautiful parks, and I absolutely love taking my dogs D.va and Inigo on walks, especially in Dawson Park and Millcreek Ravine. I also love trying out new dishes at our plethora of high-quality restaurants on the growing food scene. 
If you could make one substantial improvement to Edmonton's business environment, what would it be? 
Overall, I think Edmonton has a very supportive business ecosystem, but it does tend to favour more established business models and industries. I would love to see greater, more effective support for tech-based startups and disruptors, especially in their need to find talent and capital to assist with growth. We also need to do more to cultivate and retain tech talent in Edmonton.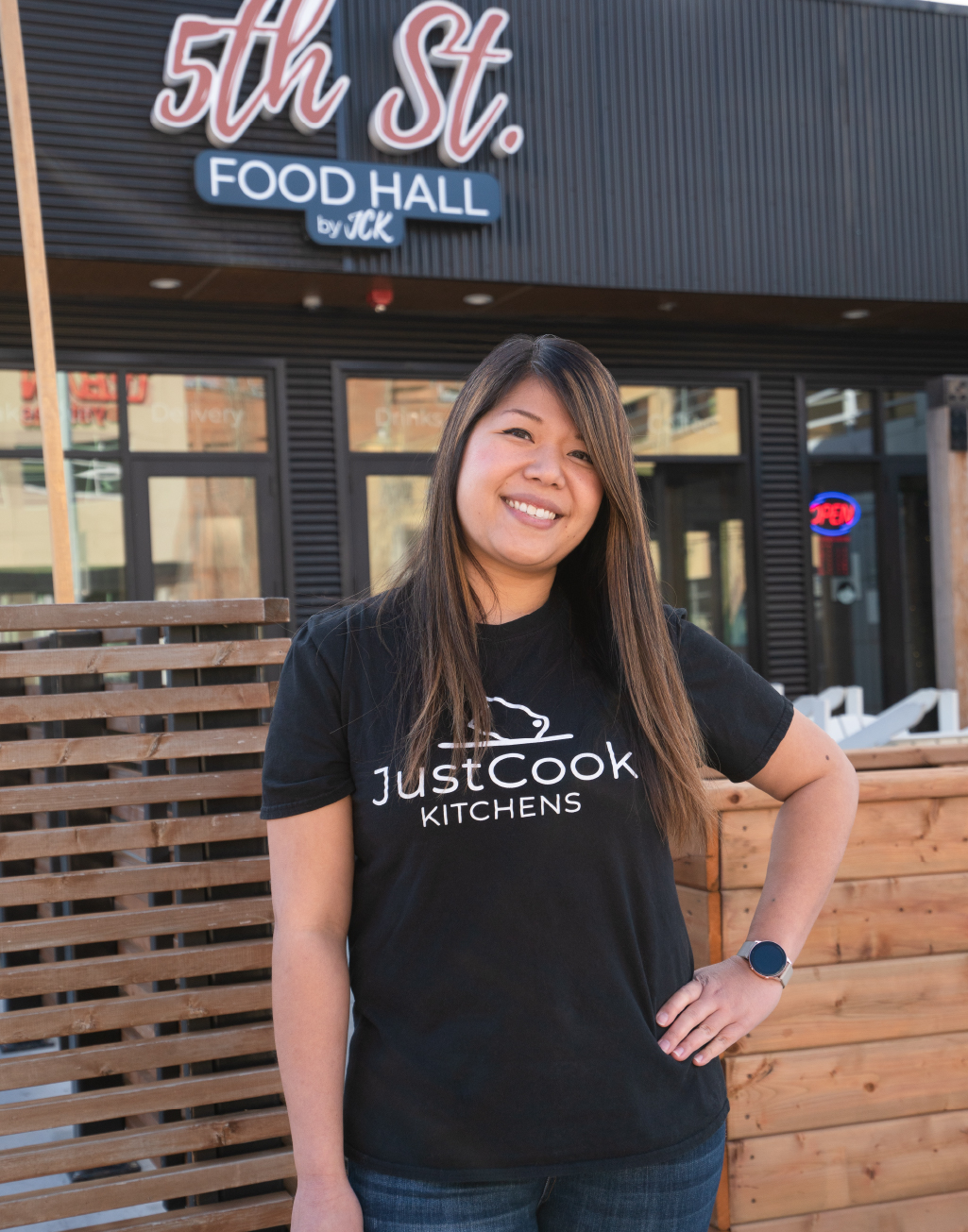 Edmonton has a unique business community and we want to highlight hardworking Edmontonians who have a story to tell. Each month, we feature a member or two in the Business In Edmonton Magazine and take an opportunity to share their story and find out why they enjoy doing what they do. Follow along each month as we feature members while helping amplify their stories on our website and social media platforms.
If you are interested in this opportunity to be highlighted as a Chamber Member, please contact our Member Services team at membership@edmontonchamber.com