Our Family Lines & Our Company History
Our Family Lines & Our Company History
Submitted by Lea Storry, Owner
What's your story?  
I'm a writer, editor and publisher who couldn't escape my last name: Storry. My background is in TV and newspaper journalism. I've lived coast, to coast, to coast and around the world telling stories. in 2011, I was laid off from my reporting job in Calgary so I decided to make my own work. I created Our Family Lines and Our Corporate History: Our Family Lines collects personal stories and Our Corporate History records company stories.
My journalism background gave me the skills I needed to start my business. I use my interviewing know-how, editing and layout abilities to take a memoir from the start (getting your memories) to the finish (publishing a book). I've told stories about a family who escaped Poland from under the Iron Curtain in the 80s. I've also told the story of a surgeon who fled Iraq for Canada after his livelihood was endangered by Saddam Hussein's regime and the war with the U.S.
Company histories are important, too. Sharing your corporate stories is a way to connect with investors, clients, staff and the public. You're telling people what your company stands for and how it connects to them. The best part about corporate storytelling, is that you already have the material.
Some of you reading this are writers, I like to give those of you who want to put your story down in your own words, the tools to do that. I am a writing coach and teach writing workshops as well as edit and independently (indie) published books.
I have worked with clients all over the globe as well as Calgary and Edmonton. I ended up in the Alberta capital when my husband, Jason, took a new job. Edmonton has been home for about five years now.
We all have stories that no one else can tell. Whether is it how you built a prosperous pizza restaurant or how you came here from other country - our life experiences and lessons deserve to be shared.
What do you enjoy most about being a member of the Edmonton Chamber of Commerce? 
Belonging to the Edmonton Chamber of Commerce means I have connections to people with insight and knowledge about business - not only in the city, but regionally, provincially, nationally and globally. There are also some opportunities for small companies like mine to network. I sit on the Trade and Market Access Committee and the knowledge the others bring to the table is well-rounded and fair. I enjoy my time discussing how to keep Edmonton moving and improving. 
What is one thing people are surprised to learn about your business?  
Some people are surprised that I write blogs and ghostwrite books for clients. There have been projects where I write the story but the clients name goes on the front of the book. I do my best to find the clients "voice" and write like he/she/they would sound if they were writing.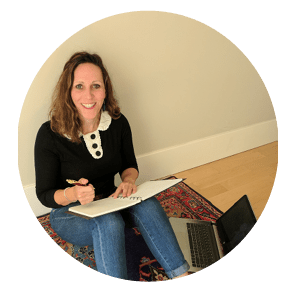 Edmonton has a unique business community and we want to highlight hardworking Edmontonians who have a story to tell. Each month, we feature a member or two in the Business In Edmonton Magazine and take an opportunity to share their story and find out why they enjoy doing what they do. Follow along each month as we feature members while helping amplify their stories on our website and social media platforms.
If you are interested in this opportunity to be highlighted as a Chamber Member, please contact our Member Services team at membership@edmontonchamber.com