KSM Mortgages - A division of Dominion Lending Centres Mortgages
KSM Mortgages - A division of Dominion Lending Centres Mortgages

 
Submitted by Kim Schmidt, Mortgage Associate
What's your story?
Before becoming a broker, like many people when renewing our mortgage, we went to a broker and found a great interest rate. We signed on the dotted line and thought nothing of it. At the time we had planned to buy our first rental property in 3 ½ years. When the time came, I called our current lender to get the process started, only to be told it was not possible.
We had a great rate on our mortgage, but it came with many clauses. The biggest one being that it wasn't even portable. My husband is a military member, and we could have been posted at any time, so breaking our mortgage would have cost us a fortune. Not one to accept no, I called every lender and broker I could until one broker finally helped us make it work with just a tweak here and there. I knew there had to be a better way to educate people about this industry, so I decided to become a broker who has been determined to make sure I knew my client's story, and their short- and long-term goals when finding them a great mortgage.
What do you enjoy most about being a member of the Edmonton Chamber of Commerce?
I enjoy the opportunity to connect with other members in our community. The diverse network of members gives me a chance to interact with professionals from various industries who I can learn from to help me grow my own business.
What is one thing people are surprised to learn about your business?
There is so much more to a good mortgage than a low interest rate. The easiest measure of mortgage "victory" seems to be the interest rate we are offered. But everyone's lifestyle, goals and dreams are unique. Your mortgage should be too. Many of those extra low-rate mortgages have a lot of clauses in them that surprise people if (and when) they break their mortgage term. As a mortgage broker, I do so much more than just shop for a great rate. I make sure I know what your short and longterm plans are and help find a mortgage that will fit within those plans.
Who is your ideal client?
I love working with people who have been previously turned down for a mortgage or have simply been told no by their bank or even other mortgage brokers. Turning that no, into an "approved" or setting clients up for success to be able to get to hear "approved" makes my day.
Award-winning Edmonton Mortgage Associate, Kim Schmidt.
What has been your biggest challenge in business, and how did you overcome it?
Getting my name out there to the public has been difficult, as some people think going with their bank may still be their best option. However, I continue to be dedicated to making sure people know how many different mortgage options are available and that their mortgage should fit their lives and unique needs.
What is your favourite thing to do in Edmonton?
Strolling through the River valley. We live in such a beautiful city.
If you could make one substantial improvement to Edmonton's business environment, what would it be?
For more locally owned businesses to find new and innovative ways to support each other.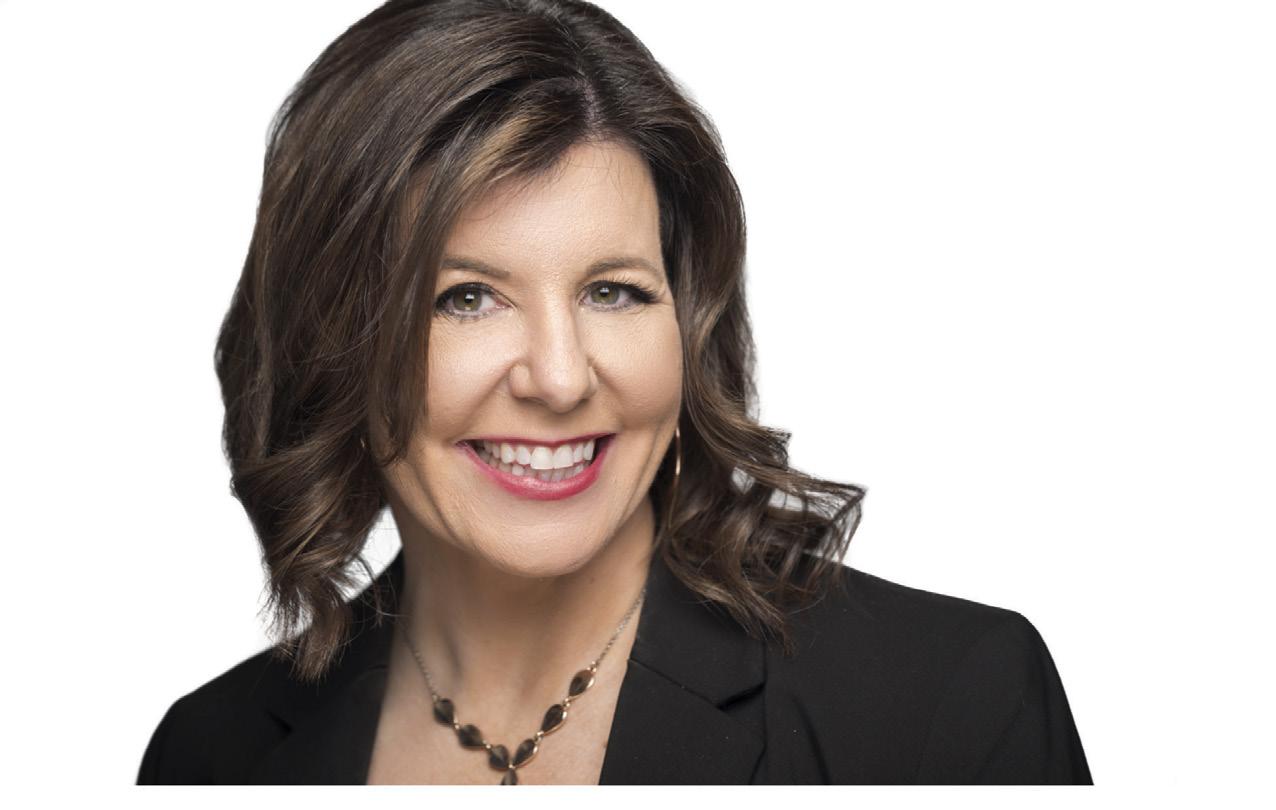 Edmonton has a unique business community and we want to highlight hardworking Edmontonians who have a story to tell. Each month, we feature a member or two in the Business In Edmonton Magazine and take an opportunity to share their story and find out why they enjoy doing what they do. Follow along each month as we feature members while helping amplify their stories on our website and social media platforms.
If you are interested in this opportunity to be highlighted as a Chamber Member, please contact our Member Services team at membership@edmontonchamber.com