Quickfire Mortgage Solutions
Quickfire Mortgage Solutions
Submitted by Jeremy Hamelin, Mortgage Broker — Quickfire Mortgage Solutions 
What's your story?
YEG is homebase. I was born and raised here, educated here, and launched my career here! After pursing my Bachelor of Arts in Political Science, I began working in the field specializing in running campaigns. I have always loved working in politics – and will always keep a foot in that world. I started when I was 16 and have been campaigning and consulting on and off for a decade, but at the end of the day I felt like there was something missing. 
In 2016 I became licensed in residential and commercial real estate and began working with the number one Century 21 team in Canada. It was an amazing learning opportunity and gave me a firm foundation to advance as a REALTOR®. After one year of educating myself as much as possible, I left the team and launched Hamelin Realty under RE/MAX Elite. I was able to create a successful brand based on exceptional customer service and expert advice. Having focused my minor in Economics, I have always had a numbers driven brain and thus through my love of real estate became curious about mortgage brokering. Roughly around this time I was introduced to my now good friend and mentor, Stefan Cherwoniak.
Stefan showed me the behind the scenes of brokering and suddenly everything fell into place for me. There was the networking, relationship building, client service, and literal real estate that I initially fell in love with working as a REALTOR® combined with the numbers, finance, and problem solving that made my brain tick. After a discussion, and quickly working towards my brokers license, I decided to transfer from real estate to mortgages and join forces with Stefan and the Quickfire Mortgage Solutions Team!
What do you enjoy most about being a member of the Edmonton Chamber of Commerce? 
The ability to network and be even more involved in our community.
What is one thing people are surprised to learn about your business?
Rate is not the most important thing! Mortgages are complex and multifaceted, from term and payout penalty to prepayment and porting each factor could have a massive impact on your financial future. Making sure you fully understand your mortgage and that we have selected the right mortgage for you is the most important – this is why we say our job is to do, "99% education and 1% funding."
Who is your ideal client?
We don't have an ideal client, we truly are happy to and experienced aiding everyone. First time buyers, investors, multifam projects, new builds, those wanting to pull out equity (HELOC) for investment, debt repayment, renovations, etc. We are also licensed across Canada with the exception of Quebec.
What has been your biggest challenge in business, and how did you overcome it? 
I would have to say the mental transition from self-employed to business owner/entrepreneur. There is a true mental difference between them and consciously making the shift is not easy. The self-employed mindset is along the lines of "I don't have to work this morning if I don't want to," and "I can just use the business account for this." On the other hand, thinking as an entrepreneur and business owner sounds more like "I get to work towards growing my business today," and "I'll pay myself a little less this month to invest into the business." At the end of the day, the entrepreneur mindset is one of gratitude and enduring hustle – I think these are two key ingredients in any successful business. 
What is your favourite thing to do in Edmonton? 
The FOOD! Edmonton has such an amazing and under-valued food scene. Truly in all 
my travels I have to say Edmonton really does stand up. Our local restaurants, bars, and food trucks are to die for! Some of my personal favorites are Bodega, the Marc, Workshop Eatery, Nomiya, Julio's, the list goes on and on! 
If you could make one substantial improvement to Edmonton's business environment, what would it be? 
I would have there be more collaboration and opportunity for young entrepreneurs to pursue their passions more easily. The only way to ensure we have a vibrant tomorrow full of prospering businesses and a growing economy is to make sure we engage the youth today. With that though, the business leaders of today must be willing to put forth their time and effort through mentorship to best prepare the next generation. I consider myself extremely blessed to have found that mentor in Stefan Cherwonaik. '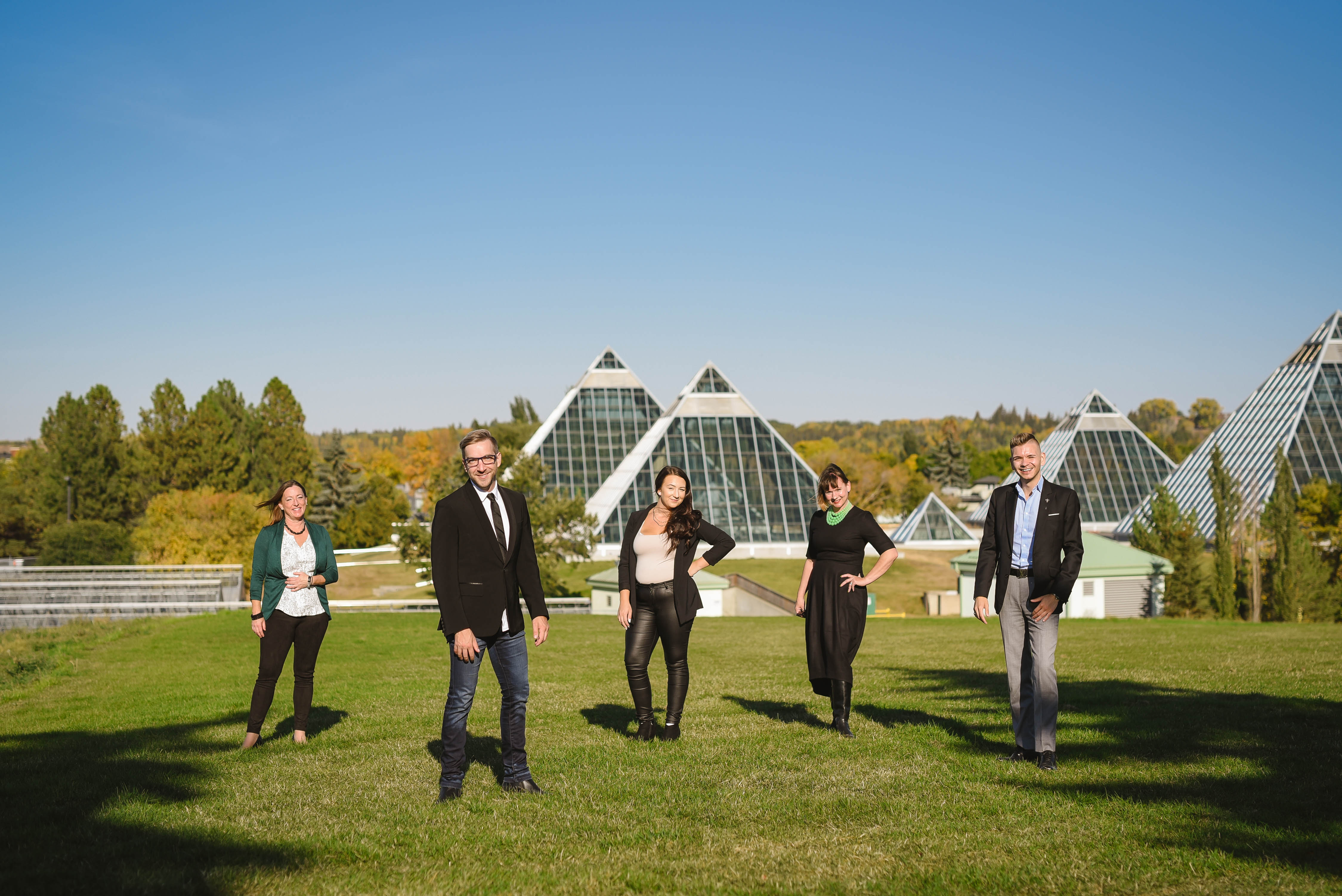 Edmonton has a unique business community and we want to highlight hardworking Edmontonians who have a story to tell. Each month, we feature a member or two in the Business In Edmonton Magazine and take an opportunity to share their story and find out why they enjoy doing what they do. Follow along each month as we feature members while helping amplify their stories on our website and social media platforms.
If you are interested in this opportunity to be highlighted as a Chamber Member, please contact our Member Services team at membership@edmontonchamber.com