Joint Statement: Edmonton Businesses Sound the Alarm on Municipal Budget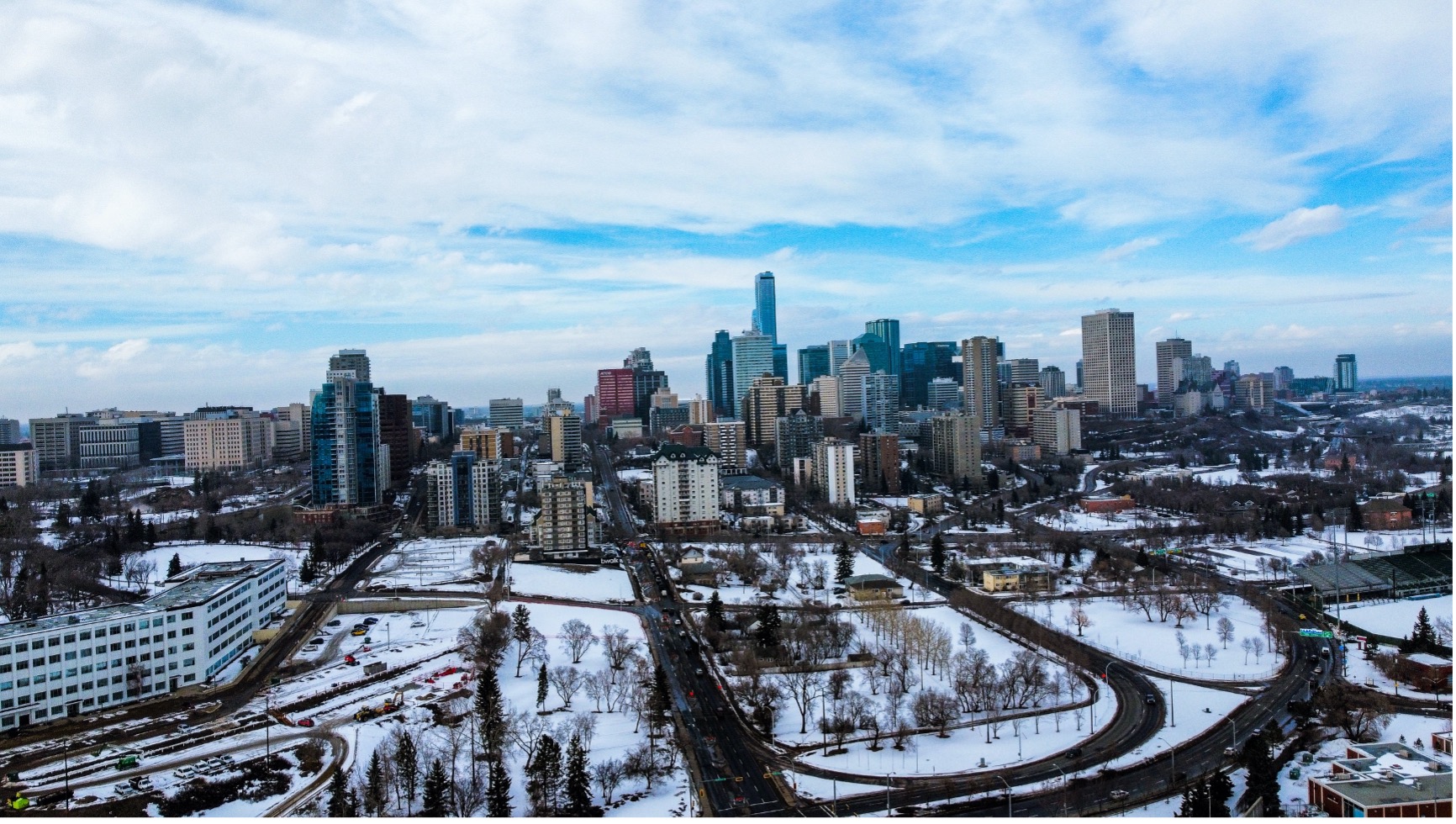 Edmonton Businesses Sound the Alarm on Municipal Budget
Edmonton AB - December 13th, 2022 The Edmonton Chamber of Commerce, NAIOP Edmonton, BOMA Edmonton and Urban Development Institute – Edmonton Metro, are raising deep concerns over Edmonton City Council's current budget deliberations. As part of the City's public hearing process, these organizations that represent thousands of city builders, shared their perspectives and expertise to help shape and refine a four-year budget that meets the needs of a growing population, while balancing current fiscal realities. Each organization met with the Mayor and Council to share and reinforce the concerns of their members – the entrepreneurs, startup founders, family-owned businesses, property owners, developers, and community builders – who help to fuel the local economy, invest in our communities, spur development and create jobs, and realize the aspirations and policy goals of The City Plan. 
Businesses note that the municipal budget debate may be nearing a point of no return based on what has been decided so far. "Council was asked to consider refining priorities, allowing for flexibility, focusing on what cities do best, keeping taxes low and maximizing return on investment," said Jeffrey Sundquist, President & CEO with The Edmonton Chamber of Commerce. "This budget does not contain a clear list of priorities for our city. The motions passed thus far scatter priorities and are not related to the core mandate of municipalities."  
In addition, the municipal borrowing debt limit has effectively been maxed out and pay-as-you-go funding, which translates directly into tax increases, was already pegged at $49 million as of Monday evening with four more days of debate and spending decisions to go. Council has thus far added hundreds of millions of dollars in new spending including items such as: 
$100M in funding for new bike lanes

 

Over $34 M for an expanded district energy system 

 

$35 M to demolish the Coliseum

 
$53 M in climate resilient city facility upgrades

 

$11.2 M in emissions neutral city fleet and equipment

 
These additions were not accompanied by commensurate cuts, therefore bringing the property tax rate up ahead of the critical debate on the operating budget. Cuts to a number of projects were rejected on Monday including reducing costs of the Lewis Farms Rec Centre, Hawrelak Park, and Police IT.    
Inflation is affecting all Edmontonians, while the broader economy is still struggling with an uncertain pandemic recovery. While it is understandable that a property tax increase after several years of restraint during the pandemic may be needed, most families and businesses are still rationalizing spending, and ask this council to empathize.  
In a city published survey earlier this year, 73% of the public stated they were uncomfortable with property tax increases. In September, an independent survey by Leger found that Edmontonians felt City Council's top three priorities should be lowering taxes, improving roads, and reducing spending. However, at the Council Public Hearing on Budget many special interest groups defended spending that could be on the chopping block. This has led to a critical crossroads, prompting the business community to call on citizens to get engaged with this budget before it's too late.  
We are running out of time to keep our affordability advantage and see a return to pre pandemic stability. People are encouraged to write or call their City Councillor asking them to consider the voice of regular working Edmontonians.  
Visit this link to send a message to your City Councillor and Mayor.  
The Edmonton Chamber of Commerce (Chamber) is the official voice of business in the Edmonton Metropolitan Region. With over 1,700 member companies that employ more than 100,000 people, we are one of the largest and longest standing chambers in Canada and among the most influential business organizations in the country. The Chamber supports business success through providing thought leadership on issues, delivering professional development, and networking for businesses, and advocating for conditions that keep businesses competitive.
NAIOP is Edmonton's Commercial Real Estate Development Association. It is a leading voice for developers, owners and investors in office, industrial, retail and mixed-use real estate. Together, businesses in these represent 50% of property taxes. NAIOP's membership also includes real estate professionals in fields such as brokerage, finance, law, consulting, and construction management.
The Building Owners and Managers Association (BOMA) Edmonton is a leading commercial real estate association that provides trusted expertise and opportunities to members, government, and the public in the Edmonton Region and beyond. 
Urban Development Institute – Edmonton Metro  
The Urban Development Institute-Edmonton Metro (UDI) is a non-profit, member-driven organization representing leaders in the land development industry in all communities throughout the Edmonton Metropolitan region. UDI's members are development companies and the professionals involved in our industry, including planners, surveyors, landscape architects, engineers, contractors, finance managers, and others.  
Media Inquiries  
Edmonton Chamber of Commerce  
Alex Hryciw, Director, Strategy & External Affairs  
Email: ahryciw@edmontonchamber.com  
Phone: 780-271-4641 
The Edmonton Chamber wants to hear from you. What are the top issues and priorities for your business this spring? Start the conversation by writing to policy@edmontonchamber.com