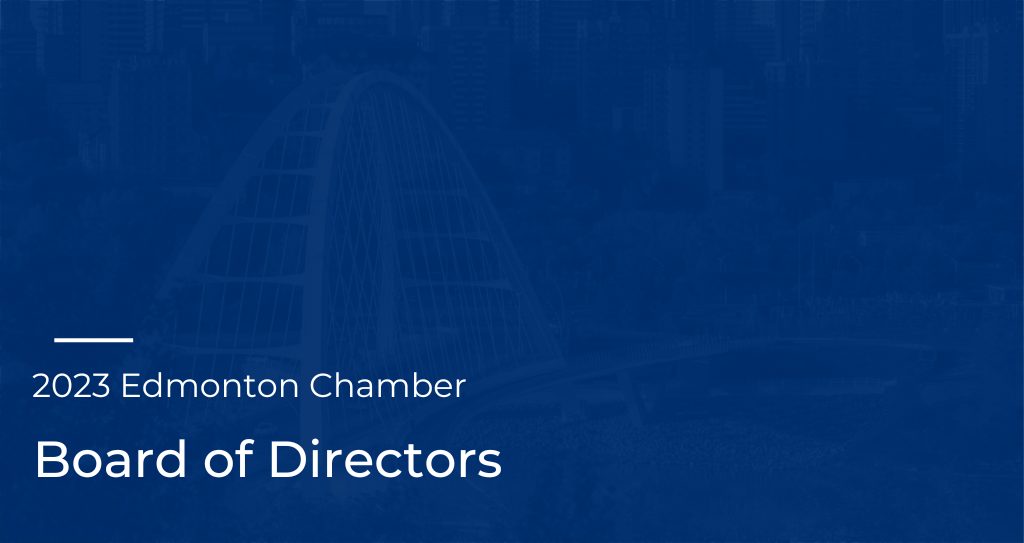 Announcing the Edmonton Chamber's 2023 Board of Directors
On behalf of the Edmonton Chamber of Commerce Board of Directors, please join us in congratulating and welcoming our newest Board member who will be commencing their terms on January 1, 2023.  
New Board Member: 
Large Business Category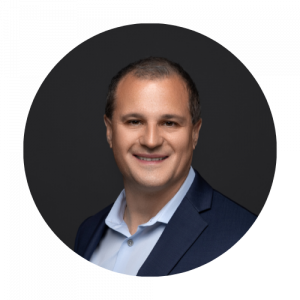 Randy Allaire
Chief Risk Officer, Servus Credit Union

2022 Board of Directors: 
Dennis Schmidt, Principal, ALTURA Legal Advisory, Chair of the Board 
Haydar Al Dahhan, President & CEO, Design Works Engineering, Vice Chair of the Board 
Jason Pincock, CEO, DynaLIFE Medical Labs, Secretary-Treasurer of the Board 
Aziz Bootwala, Managing Principal, Edmonton, Vice-President – Business Development, Kasian Architecture Interior Design 
Nicole Bird, Owner, Rsvp Design Inc. 
Nathan Carter, Vice President, Projects and Construction, ATCO Energy Solutions 
Jonathan Gallo, Managing Partner, Gallo LLP Chartered Professional Accountants 
Sandy Jacobson, Vice President, Richardson Executive Search 
Sam Kemble, Chief Operating Officer, Workforce Delivery Inc. 
Annemarie Petrov, President and CEO, Francis Winspear Centre for Music 
Amir Shami, President & CEO, Rotaflow 
Celia Wanderley, Chief Customer Officer and Head of AltaML Invent, AltaML 
Jeffrey Sundquist, President & CEO, Edmonton Chamber of Commerce 
Outgoing Board Member: 
Please join us in thanking our outgoing Board member who dedicated her time and expertise throughout their tenure with the Edmonton Chamber Board of Directors. Thank you Elan, for your guidance and unwavering leadership that helped our organization navigate uncertain times throughout the pandemic and beyond. We wish you all the best. 
Elan MacDonald, Vice President, External Relations, University of Alberta 
Served as Past Chair of the Board