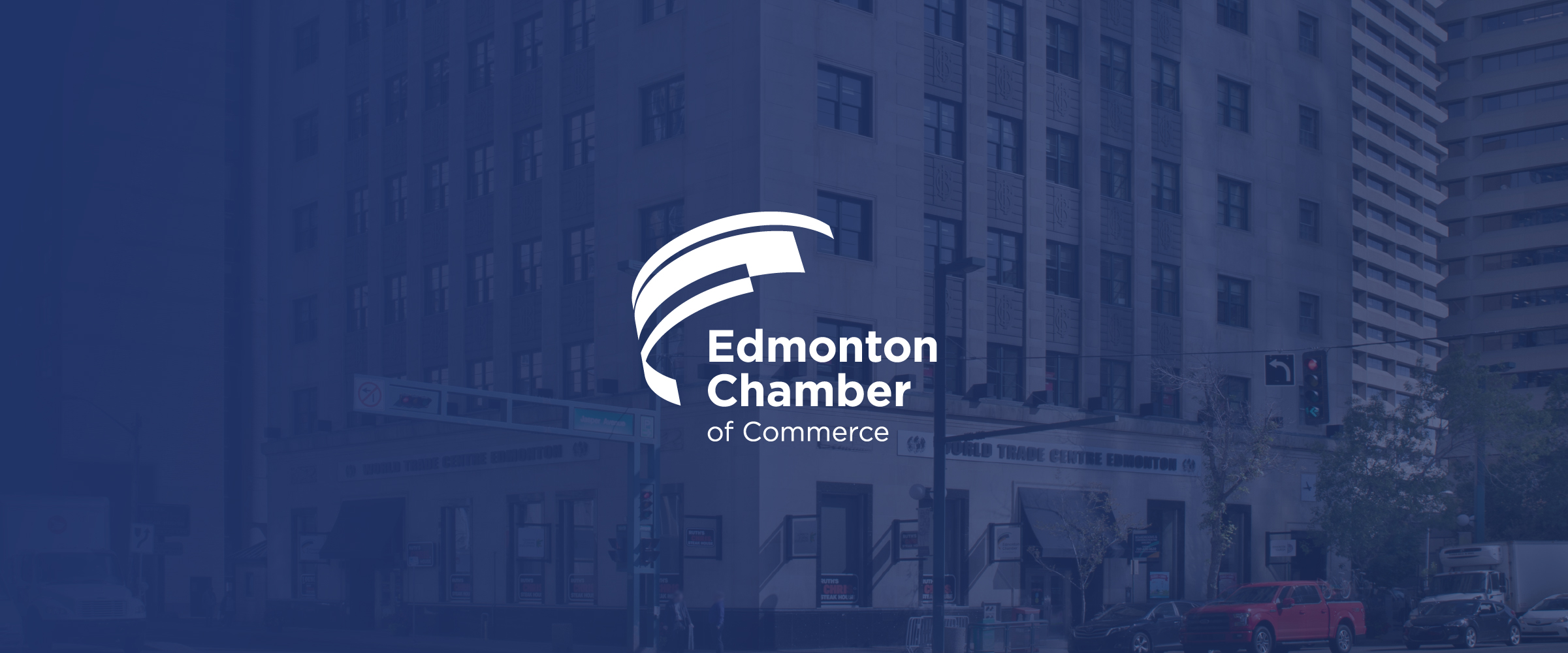 Edmonton Chamber Welcomes New President & CEO
Community builder, former MLA Doug Griffiths begins new post 
EDMONTON, AB – The Edmonton Chamber of Commerce's Board of Directors is pleased to announce Doug Griffiths as the new President & CEO.   
"We are pleased to announce Doug Griffiths as our next President & CEO," says Edmonton Chamber of Commerce Board Chair Haydar Al Dahhan. "Doug has proven entrepreneurial experience working with other chambers across Alberta and Canada, other municipalities, and business organizations. He is able to forge deep and lasting relationships with those he works with, which was especially evident during his career as a member of the Alberta Legislative Assembly. The Board looks forward to working with Doug and is confident he will help lead the Chamber into a new and exciting phase of growth in the coming years." 
"I'm excited to be the new President & CEO of the Edmonton Chamber of Commerce," says Doug Griffiths, a former Alberta MLA and founder of 13 Ways, a consulting firm that helps communities, municipalities and organizations thrive and improve. "I want to thank the Board for the opportunity to help the Chamber grow and contribute to the Edmonton Region's thriving business community." 
"I look forward to continuing to build on our strong team at the Chamber to meet the needs of today's business community," says Doug. "A vibrant Chamber of Commerce meets the needs of its members through connections and advocacy to make the city, region and province stronger and I look forward to making that happen." 
"We need to innovate and develop programs and services that are responsive to today's business community," he says. "Having worked with other North American communities and Chambers, I know what it takes to help organizations like ours succeed in today's business world. To help the Chamber and the business community thrive, I believe it is important to have an environment of collaboration and co-operation between everyone, including all three levels of governments," says Doug. "  
Since 2014, Doug has run 13 Ways Inc., a consulting company dedicated to working with municipal, provincial/state, and national governments, Chambers of Commerce, regional economic development organizations, and other community groups to improve governance and management practices, enhance operational efficiencies and effectiveness, and create innovative organizational cultures designed to overcome challenges, capitalize on opportunities and stand prepared for the future. From 2002-2015, he served Albertans as an elected member of the Legislative Assembly of Alberta and held Minister and Associate Minister positions for several portfolios.  
He holds an MBA from the University of Alberta and is currently serving in community leadership roles on the boards of CASA House – Edmonton and Sherwood Park, the Edmonton Epilepsy Association and the Rural Alberta Development Fund Legacy Advisory Committee. 
Doug succeeds Haydar Al Dahhan, who served as Interim President & CEO for the past 8 months. The Chamber Board of Directors thanks Haydar for his service while a search was conducted. Haydar remains the Chair of the Chamber's Board of Directors.  
About the Edmonton Chamber   
The Edmonton Chamber of Commerce is the official voice of business in the Edmonton Metropolitan Region. With over 1,800 member companies that employ more than 100,000 people, we are one of the largest and longest standing chambers in Canada and among the most influential business organizations in the country. The Chamber supports business success through providing thought leadership on issues, delivering professional development, and networking for businesses, and advocating for conditions that keep businesses competitive.   
For more information or to book an interview with Doug, please contact: 
Celeste Peterson
Senior Communications Advisor
780.409.2142
cpeterson@edmontonchamber.com