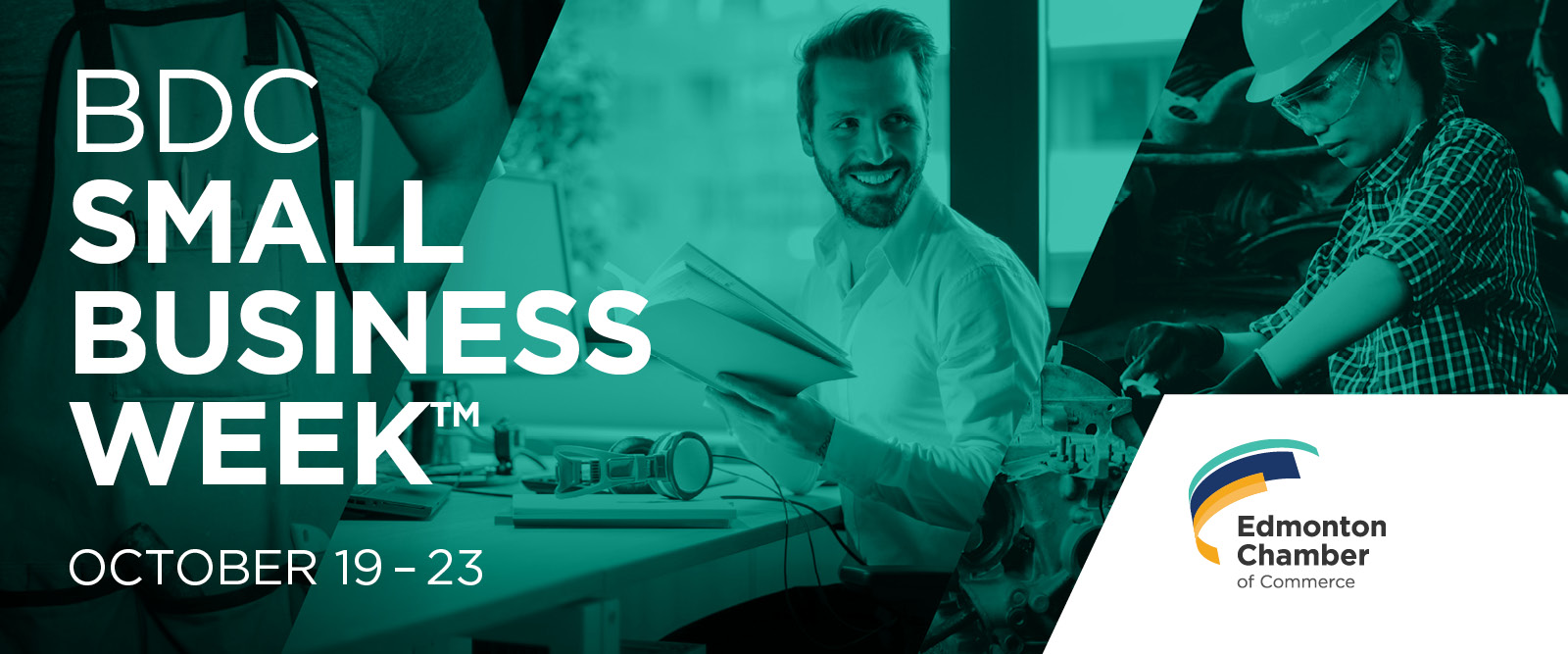 Celebrating BDC Small Business Week, October 19-23
As your business continues to "forge the way forward," join us for BDC Small Business Week - a week of events showcasing the resiliency and adaptability of small businesses and helps them prepare for the future. Events include:
Read the full event descriptions below!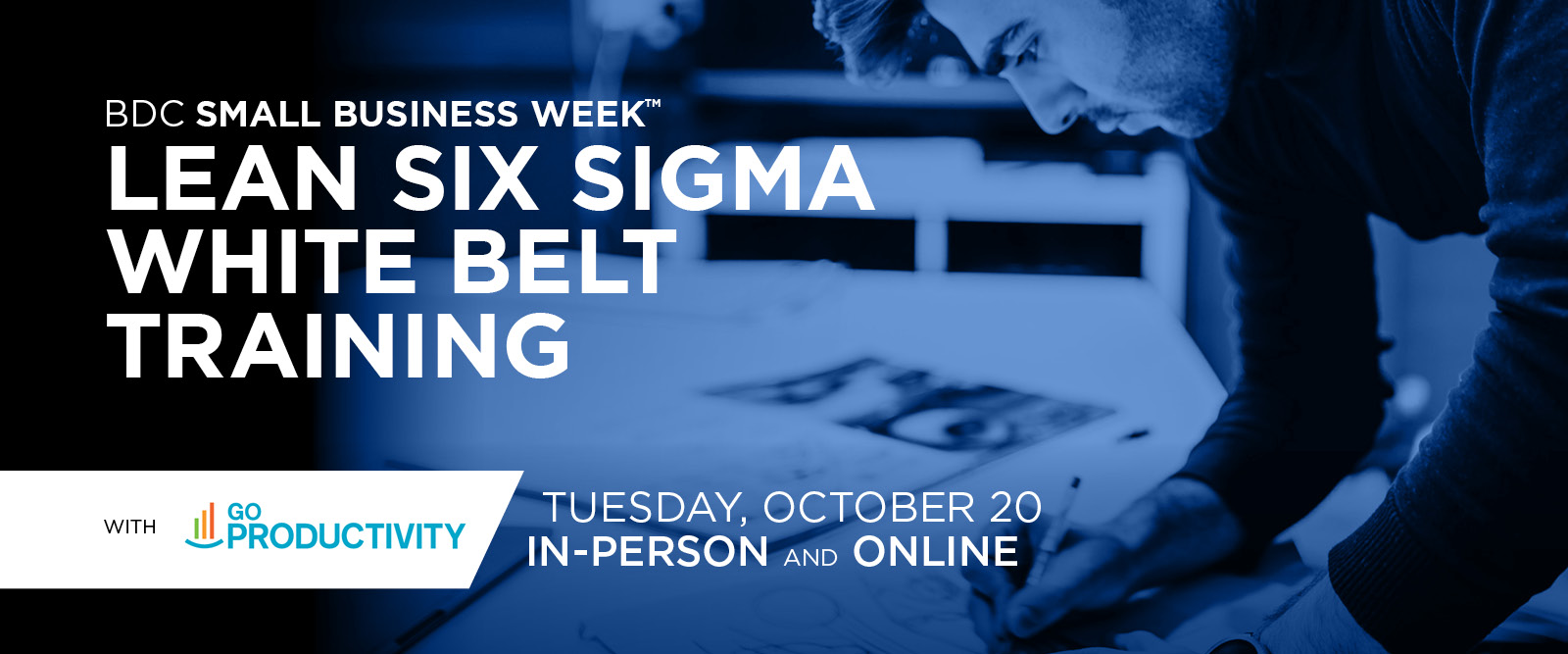 Are you ready to improve your productivity? Do you want to increase efficiencies to advance your small business? GO Productivity's Lean Six Sigma White Belt teaches the principles behind Lean Six Sigma and productivity improvement – giving you and your staff a base from which to move forward as you increase efficiency across your operations!
Through this hands-on workshop, you will learn the skills of operational productivity improvement through Lean Six Sigma. You will then see the principles and benefits in action through an interactive simulation of a process before and after implementing Six Sigma. Plus, hear the success stories of how organizations are using Lean Six Sigma and how your business can start your implementation journey!
This training session is intended for everyone – from frontline staff to senior executives – all can gain additional skills to start improving productivity!
Upon successful completion of the course, participants receive a Lean Six Sigma White Belt Certificate of Completion.
Register for this event – in-person or online tickets available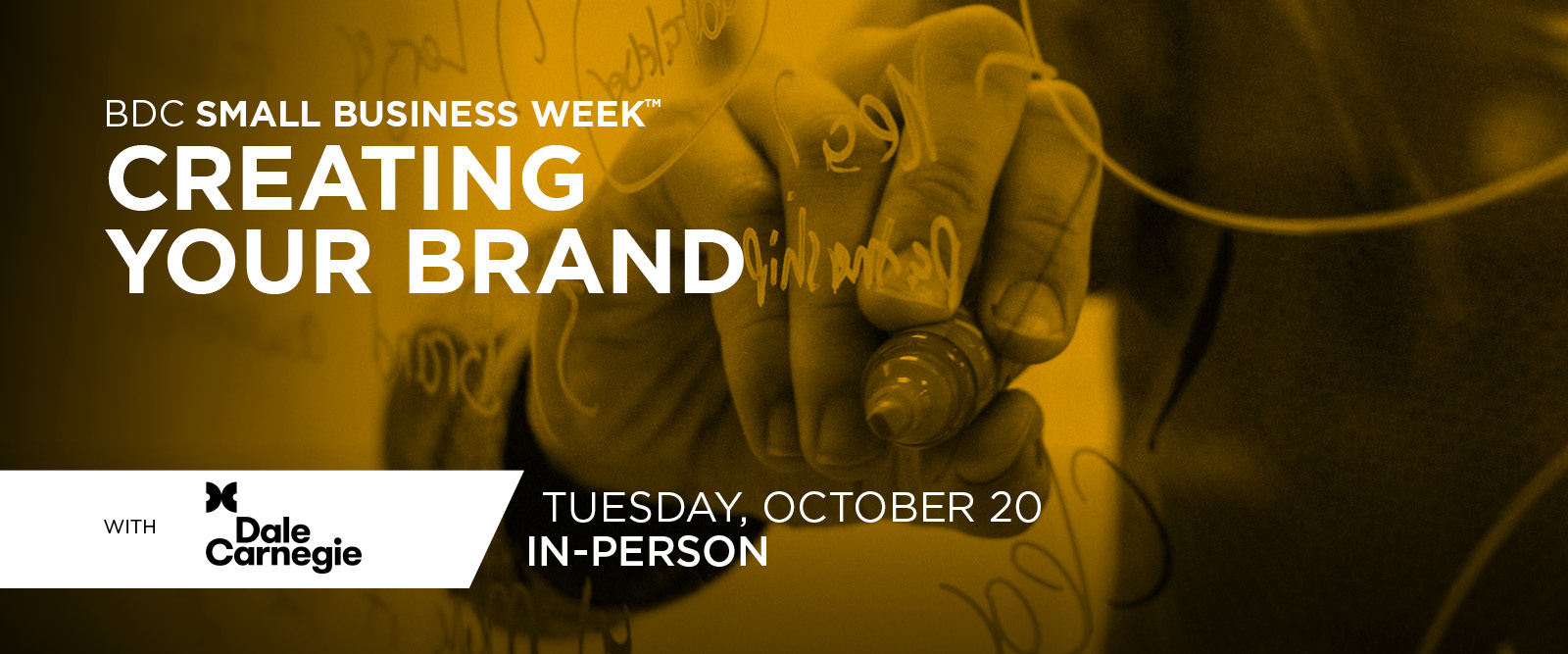 In a time where human touch is scarce, how do you connect with your customers and clients? What feelings, connections and emotions do you want to evoke in your audience? Why should a customer choose your brand over your competitors? The answers lie in the power of a well-established brand and brand storytelling.
Led by Dale Carnegie Training, this session will highlight the importance of brand storytelling and communicating the true value you offer your customers. As your small business focuses on your brand, discover how the narrative of your brand ("your story") sets you apart and drives purchases. Learn how to share your brand story effectively, build loyalty with your customers and online audience, and how to make your small business' brand stand out.
It's your brand and your story – now it's time to share it with your audience!
Register for this event – only in-person tickets are available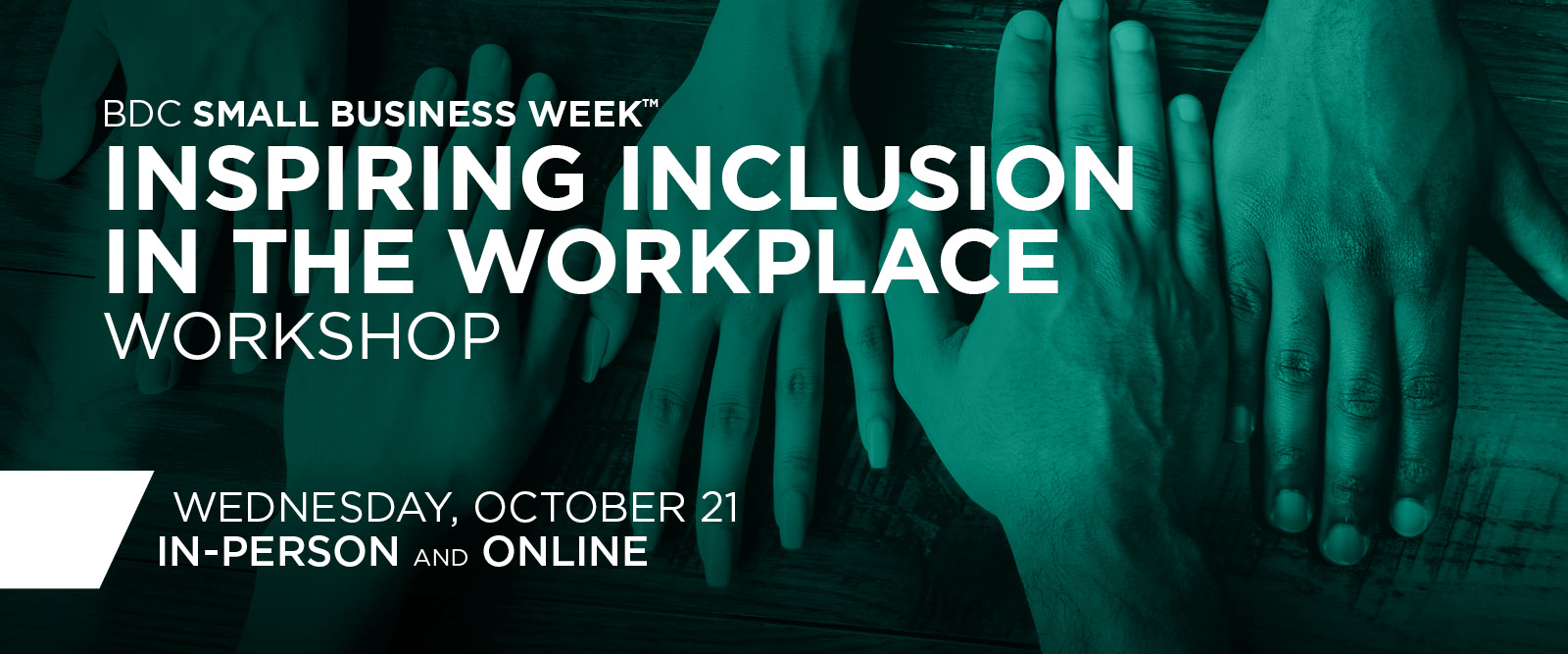 There are countless benefits to diversity in the workplace – from increased morale to better decision making to faster problem solving. This timely event will support your business in starting a conversation on inclusion – including reviewing aspects of your business to build inclusion!
Led by Trent Van Zutphen from Inspire Inclusion, learn the importance of developing workplace inclusion not only as a policy, but as a company culture. As you think of your existing company policies, learn aspects that have the most likely chance of bias and the tools to build an inclusive identity. You will also hear the best practices for promoting inclusion in both leadership and staff.
Finally, with the support Inspire Inclusion, at the end of this workshop your business will develop a personalized inclusion statement especially for your company.
Register for this event – both in-person and online tickets are available
The pandemic pivot, it's the small business' new normal! Businesses were greatly impacted by the COVID-19 pandemic which led them to outline a new path forward and sometimes adopting a new way of operating. As such, many local small businesses have adapted their business models to stay operative – whether it's focusing pivoting their focus or supporting the community. A handful of business have even re-tooled their facilities and processes to make COVID-19 related products and supplies.
This panel discussion will host local businesses who have reimagined their companies to adapt to the new normal. We will hear how they channeled resiliency, innovation and creativity in order to pivot their operations.
Moderator: Janet Riopel, President and CEO, Edmonton Chamber of Commerce
Panelists:
Curtis Hrdlicka, General Manager, Enerpan Building Systems
Dustin MacMillan, Vice President, Cowan Graphics
Brittney Ramsay, President, BRITT Land & Engagement
Register for this event – both in-person and online tickets are available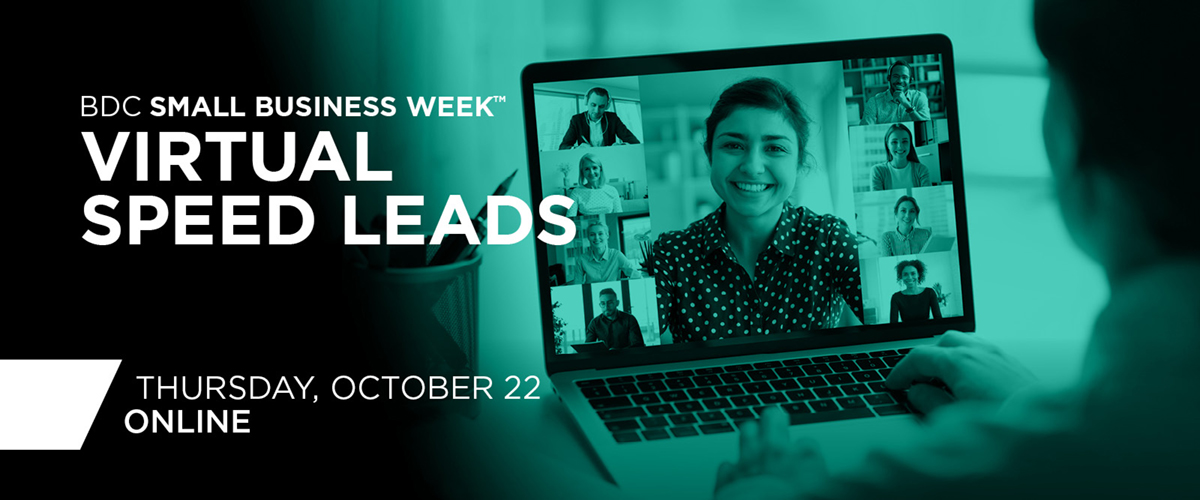 Do you want to make new business connections, showcase your business, and meet potential customers quickly and effortlessly? Then start practicing your tradeshow pitch and join us at Virtual Speed Leads on Thursday, October 22 as part of BDC Small Business Week.
Using Zoom, participants will be placed in rooms with other business professionals eager to make connections and get results, fast. In just 60 seconds, you will provide an overview of you and your business; other participants will then follow your lead. You'll make dozens of business connections and even meet prospective customers for your business!
In lieu of swapping business cards, guests will be asked prior to the event if they wish to share their contact details – their "virtual business card" – with other participants. A digital collection of business cards will be shared to the subscribed participants following the event.
So get prepared to accelerate your standard networking routine at this virtual event dedicated to lead generation. Who will you meet at Speed Leads? Register today and find out!
Exclusive offer: If you purchase a ticket to another one of our BDC Small Business Week events, you will receive a complimentary ticket to Virtual Speed Leads! View all events here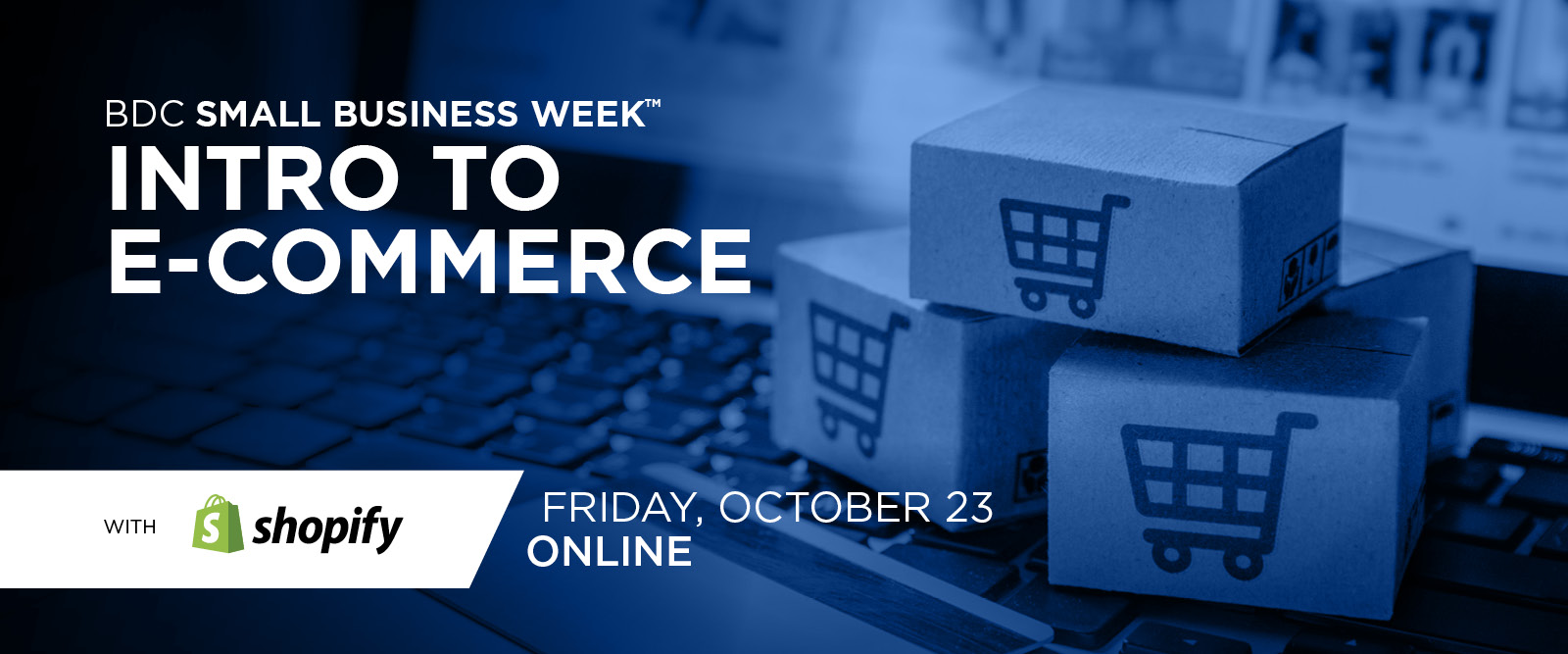 Having an online presence allows your small business to engage with customers and continue to grow, especially during and post COVID-19. This workshop will walk you through what you'll need to get started on an e-commerce platform like Shopify. Learn about an array of topics from marketing to basic design principles, to recession proofing your business with an omnichannel setup, and being prepared for Cyber weekend and the holidays. You'll get a glimpse as to what Shopify has to offer including the growing ecosystem built to serve businesses like you. Shopify will answer any questions you may have about running your online business; we welcome you to prepare your questions in advance!
This is your opportunity to learn the basics of how to prepare for success in a world with increased online competition. This workshop covers what you need to know to get online and be ready for the holiday sales season!
About BDC Small Business Week
During these past months of disruption, small businesses have demonstrated their strength, their resiliency, and their determination to pivot and persevere. BDC Small Business Week, October 19-23, celebrates the hardworking small businesses who continue to "forge the way forward" through courage, entrepreneurship, and innovation.
We are pleased to offer many of the week's events as a hybrid event experience. Where the events will not only be filmed live and available for viewing online, but will also offer 40 in-person tickets to attend the events at The Sutton Place Hotel. For those guests craving safely-distanced in-person interactions, purchase your tickets now as limited spots are available!
To keep guests safe and healthy, all in-person events will follow the necessary safety precautions as outlined by provincial guidelines. Closer to the event, in-person guests will receive guidelines via email outlining safety precautions.