Breathe in Fresh A.I.R. for Stress-Free IT Management!
Submitted by, Vivian Quan, AbleIT Inc.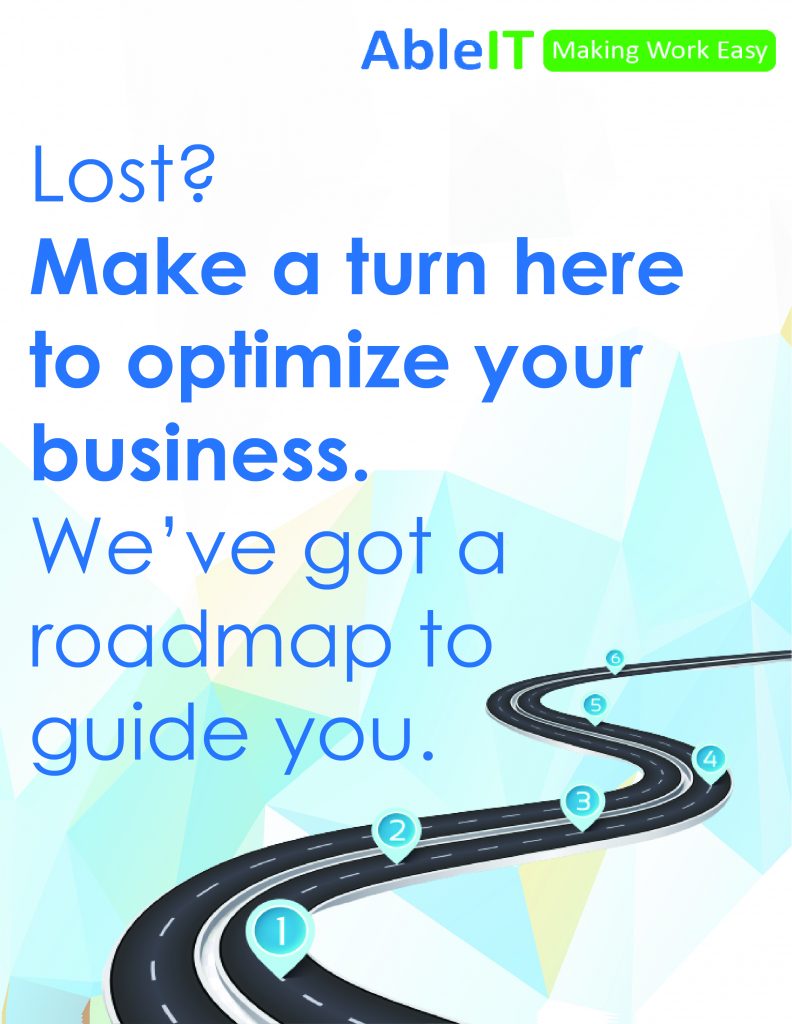 In today's fast-paced and technologically advanced world, businesses heavily rely on their IT infrastructure to stay competitive and efficient. However, managing and optimizing IT systems can be a daunting and complex task, often causing stress and uncertainty for many organizations. AbleIT Inc. has developed a game-changing solution called "A.I.R." that promises to transform the way businesses manage their technology. With A.I.R., you can gain a comprehensive understanding of your IT landscape, receive clear insights and recommendations, and implement a customized roadmap for optimized operations and growth. Let's explore how A.I.R. can bring clarity, control, and confidence to your IT management endeavors.
Assess Your Infrastructure:
One of the first steps to A.I.R. is our comprehensive assessment of your IT infrastructure. AbleIT's expert team will conduct a thorough evaluation, analyzing your infrastructure, cybersecurity measures, and equipment. By uncovering what's working seamlessly and identifying areas that need improvement, A.I.R. ensures you have a clear understanding of your IT landscape. This assessment forms the foundation for making informed decisions and developing an effective strategy to enhance your technology infrastructure.
Get an Itemized Report Card:
Imagine having a clear and concise report card that outlines the strengths and weaknesses of your IT setup. A.I.R. provides just that. With its itemized report, you gain valuable insights into your current IT environment. This report highlights the areas where your infrastructure excels and pinpoints the aspects that require attention or improvement. By understanding the strengths and weaknesses of your IT systems, you can prioritize your investments and focus on the areas that will have the most significant impact on your organization's overall performance.
Receive a Customized Roadmap:
No more guesswork and uncertainty when it comes to optimizing your IT infrastructure. A.I.R. delivers a customized roadmap that charts the course to success. This roadmap is tailored specifically to your business needs, providing you with detailed timelines and budgets for implementing necessary changes and improvements. With a clear plan of action in hand, you can seamlessly execute the recommended strategies, staying on track and ensuring that your IT infrastructure thrives.
By embracing A.I.R., you gain the clarity, control, and confidence necessary to revolutionize your IT infrastructure. The solution allows you to optimize your operations, enabling you to extract the maximum value from your technology investments. With a firm grip on your budget, you can make well-informed decisions and allocate resources effectively. A.I.R. empowers you to embrace growth opportunities without the stress and uncertainty associated with IT management.
Managing an IT infrastructure can be overwhelming, but AbleIT Inc.'s A.I.R. offers a refreshing breeze of simplicity and clarity. Say goodbye to the complexities and uncertainties of IT management and say hello to a stress-free future. Contact AbleIT Inc. today to revolutionize your IT infrastructure and experience the transformative power of A.I.R.
Want to share your story? Submit your blog today!