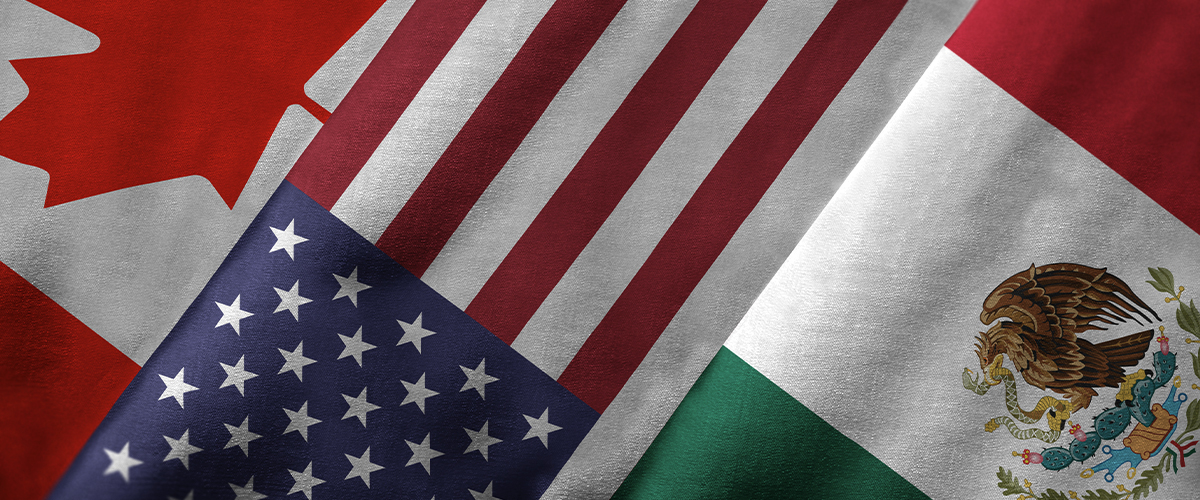 The ratification of USMCA is welcome news in an uncertain time
Canada is a trading nation, and strengthening trade beyond our borders is vital to growing our economy.
That's why the Edmonton Chamber of Commerce is pleased that the Government of Canada has ratified the United States-Mexico-Canada Agreement (USMCA) – which replaces the North American Free Trade Agreement (NAFTA).
"With so much uncertainty in our global economy, the new NAFTA is a boost of confidence that our nation and our province need right now," said Janet Riopel, President & CEO of the Edmonton Chamber of Commerce. "Alberta's economy has been bouncing along the bottom for five years, and we're now facing a number of serious and unanticipated challenges, such as COVID-19. The ratification of USMCA provides us with much-needed trade assurance during extremely unstable times."
The US remains Canada's most important trading partner, with 400,000 people and $2.4 billion in goods and services crossing the border daily. In Alberta, 87% of exports are destined for US markets, accounting for more than 20% of the province's GDP. Millions of jobs depend on strong supply chains and the access that gives us to 500 million North American consumers.
As we continue to struggle with the effects of a prolonged economic downturn, and as new challenges emerge, having a signed trade agreement will help ensure Alberta businesses have tariff-free access to the customers and suppliers they desperately need.