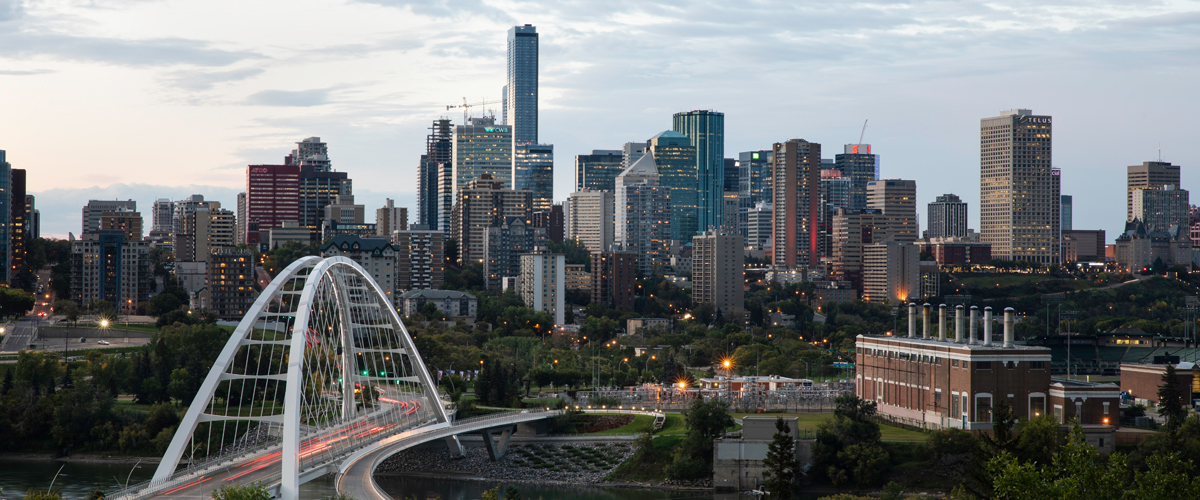 A Powerful Voice that Achieves Real Results
At the Edmonton Chamber, advocacy is at the centre of everything we do. As the COVID-19 pandemic continues to hammer businesses and families, we've redoubled our efforts to amplify the concerns of businesses across the Edmonton Metropolitan Region in order to positively influence government decisions.
COVID-19 support programs
We've been encouraged by the speed and flexibility governments have shown throughout the pandemic, with support programs that would normally take months to develop materializing in a matter of weeks. Governments are listening more closely than before to understand the impacts of the pandemic, and how best to respond to them. These are trends we hope continue well beyond the current crisis.
When COVID-19 hit Edmonton, we reached out to every single Chamber member by phone or by email to better understand what was happening in their business. We launched a series of surveys measuring the impacts of COVID-19 and the effectiveness of government support programs, sharing the information with governments so they could understand what our business community was grappling with. We spoke with government officials on a near-daily basis to ensure we were sharing the experiences and perspectives of job-creators like you in a timely way that would result in speedy action.
When we heard that the 10% federal wage subsidy wouldn't be enough to help, we pushed hard for more support, and we were pleased to see the federal government create the Canada Emergency Wage Subsidy. When businesses said they needed help paying rent, we worked alongside industry stakeholders to push for a rental subsidy, leading to the creation of the Canada Emergency Commercial Rent Assistance program. When we heard from businesses who were falling through the eligibility cracks, we pushed for a flexible assistance program, which led to the creation of the Regional Relief and Recovery Fund.
At every turn, the information provided to us was essential in helping governments respond quickly and effectively. The entire Edmonton Chamber team has so appreciated you taking a few minutes to share your concerns and issues at a time when you are busy trying to navigate these difficult waters.
Edmonton makes masks mandatory
As businesses began to reopen to customers, we heard frustrations from many of you about how few customers were wearing masks. As a result, we embarked on a campaign urging Edmontonians to protect not only themselves, but to protect frontline service workers and our economic recovery by wearing masks in public. Service workers wear masks to protect their customers, and it's only fair for customers do the same. It's simply the right thing to do. Even a single confirmed COVID-19 case can have devastating impacts for a business, leading to mandatory isolation of their team members, or in the worst cases, forcing a business to close its doors all over again and send everyone home without work.
As a result of our advocacy efforts, the City of Edmonton made face coverings mandatory on August 1st while providing businesses the flexibility to decide for themselves how best to enforce the use of masks. We strongly support this necessary step, as our much-needed economic recovery can only progress if workers feel safe, businesses stay open, and people stay employed.
Financial support for Edmonton
In April, City Council decreased taxes on business. For many years we have urged City Council to reverse the trend of ever-increasing taxes on business, and we're pleased to see it finally happen. This was the right move.
The City of Edmonton has faced incredible revenue shortfalls due deferred tax collection and greatly diminished user fee revenue coming from transit and recreation centres. To ensure that essential City services could continue, we urged governments to work together and provide a financial backstop for the City, leading to the announcement of $2 billion in federal support for municipalities. While we aren't yet sure exactly how much Edmonton will receive, this is certainly a positive step forward to ensuring the continued viability of City services we all rely on.
These are just a few of the recent government initiatives with a direct link to our advocacy efforts. As we continue to navigate the worst public health and economic crisis of our lifetime, we will use our powerful voice to highlight the incredible challenges business are facing and work closely with government officials to find the right solutions. We will continue to focus on bringing investment, and the eyes of the world, back to Alberta.