Is your day, every day, riddled with way too much to "figure out" as a result of COVID?!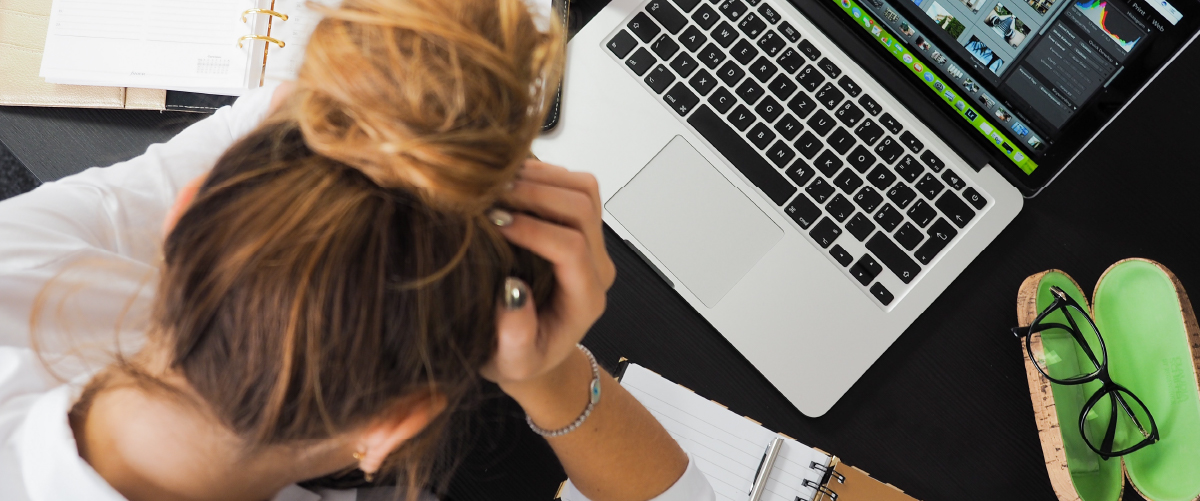 Just got off the phone with a friend and colleague in the field of self-employment. Thank you, Nancy Wilson, Human Resources Professional/Facilitator/President Colour Sense Consulting.
What Nancy is seeing and hearing out there is something that she calls Mental Anxiety & Mental Exhaustion. In fact, according to Nancy's experiences with folks, mental exhaustion trumps mental anxiety any time and every day!! And that's not good news for any one of us!
If you're reading this, hold on to that idea for a moment. Mental Anxiety & Mental Exhaustion! I'll come back to it shortly, after this next idea!
Way too much to figure out! It's in the title. The operative words being "figure out". Here's a starting list of things to figure out. It's just a starting point, so go ahead and add more.
Figure out:
Work
School
Making money
Childcare
Not visiting friends and family
Vaccine/no vaccine
Normal...whatever that may be
Happy
No stress
No more zoom
Face-to-face meetings
Flattening the curve
Mask/no mask
Government funding
State of mental health
All of these "figure-outs" and so much more! It's no wonder that Nancy is seeing Mental Anxiety & Mental Exhaustion!
And here's where things get even crazier!
Just when you think you've got all of your "figure-outs" figured out! BAM! It hits you like a ton of bricks and raises your anxiety levels yet one more time. And what is that "it"? Change! "OMG! I was sure that we got this whole thing figured out. But no! Yet another change! Now I've got to figure this out again! How exhausting this is!!"
Nancy says, "Now, more than ever, we are living in a time of constant and rapid-fire change, and it's picking up speed. We might as well all agree that living with and managing change during this most unprecedented time in our planet's history is causing us to feel Mental Anxiety & Mental Exhaustion".
All of these constant changes add feelings of uncertainty to our existing feelings of exhaustion. And this puts us on edge. In fact, many might say that on some level, it feels like our mental health is under siege! One thing that we do know for sure; in order to be our best selves, we need to feel safe, psychologically. Not psychologically under siege.
How can we feel safe psychologically? Here are a few tips that will get you started.
My wife Sharon and I manage the details. Specifically, I manage the details by trying to not attach heavy feelings or heavy emotions to them. If I do, I then I get distracted and take the details to heart, and run the risk of not managing my mental health. I say, "Details are just ideas and things that I can do. I've managed this detail before. I can manage this detail again". And that feels great!
I add daily rituals to my schedule especially when I am experiencing way too many "figure-outs". Simple daily rituals like getting out of bed at the same time every day, to eating the right foods that I know contribute to good mental health. I like simple daily rituals because this organizes structure and predictability in my head, my thoughts and my actions. And no doubt about it…many times I need just that—structure and predictability.
My wife and I band together. We literally transform our individual selves into an amazing two-person tribe, ready, willing and able to take on anything that comes our way. I move from "me to we". And you know what? Working through that transition and then arriving at that place of we feels so empowering. "This is a shared and happy journey," I say to myself. Neither of us should experience another "figure-out" in isolation of one another.
We are all on a daily journey of way too much to figure out as a result of COVID. I get it! So, before I sign off here, one last tip to manage our psychological safety as we head into the long, cold days of winter.
It's a Fact: 88% of people agree that a gift of flowers changes your mood for the better. A behavioural research study conducted by Nancy Etcoff, Ph.D., of Massachusetts General Hospital and Harvard Medical School, reveals that people feel more compassionate toward others, have less worry and anxiety, and feel less depressed when fresh flowers are present in the home.
See you at the flower department of your favourite local grocery store. Socially distanced, of course