Spectrum Safety Services
20 Years in Business  
Submitted by Jazmine Struthers—Business Development Manager 
What's your story?  
Second Chance CPR and First Aid was established in 1992. Together, the owners have over 36 years combined experience instructing adults in CPR and First Aid courses. Both hold a Bachelor of Arts Degree from the University of Alberta and have extensive backgrounds in teen and adult education and personal/professional development.
Building off a strong base of repeat customers, referrals, and word-of-mouth recommendations the company has grown from a team of two instructors to the multifaceted corporation it is today. Second Chance CPR & First Aid currently employees a team of 25 certified instructors with contributing backgrounds such as volunteer firefighter, emergency medical responder, emergency medical technician, nursing, occupational therapy, physical therapy, pharmacy, and adult education.
What do you enjoy most about being a member of the Edmonton Chamber of Commerce? 
The well-planned events. We have made many great connections over the years and attend numerous networking, tradeshow, and information sessions. The team is quick to respond to any questions and provide many opportunities to get our business noticed.  
What is one thing people are surprised to learn about your business? 
That our First Aid and Safety training is engaging, enjoyable, and fun.
Who is your ideal client? 
You are! Whether you require training for work, have a personal interest in a specific area, or are looking to set up a course for a group of employees, we have a course that will meet your needs! 
Our annual customer base includes companies and individuals who work in the oil and gas industry, construction, health sciences (rehabilitation services, dental, and medical staff), social service agencies, schools, daycares and day home agencies, continuing care centres as well as post-secondary students at the University of Alberta, Northern Alberta Institute of Technology, and Grant MacEwan College.
What has been your biggest challenge in business, and how did you overcome it? 
 For most businesses, the answer has to be COVID. We were navigating trying to provide required business training services (Fit Testing, CPR training, etc…) while following guidelines of 6' distancing and new sanitization procedures. Our staff worked together beautifully creating additional cleaning procedures, changing training room figurations, and making our students feel safe while taking in-person training. 
What is your favourite thing to do in Edmonton? 
Get outdoors and enjoy the festivals.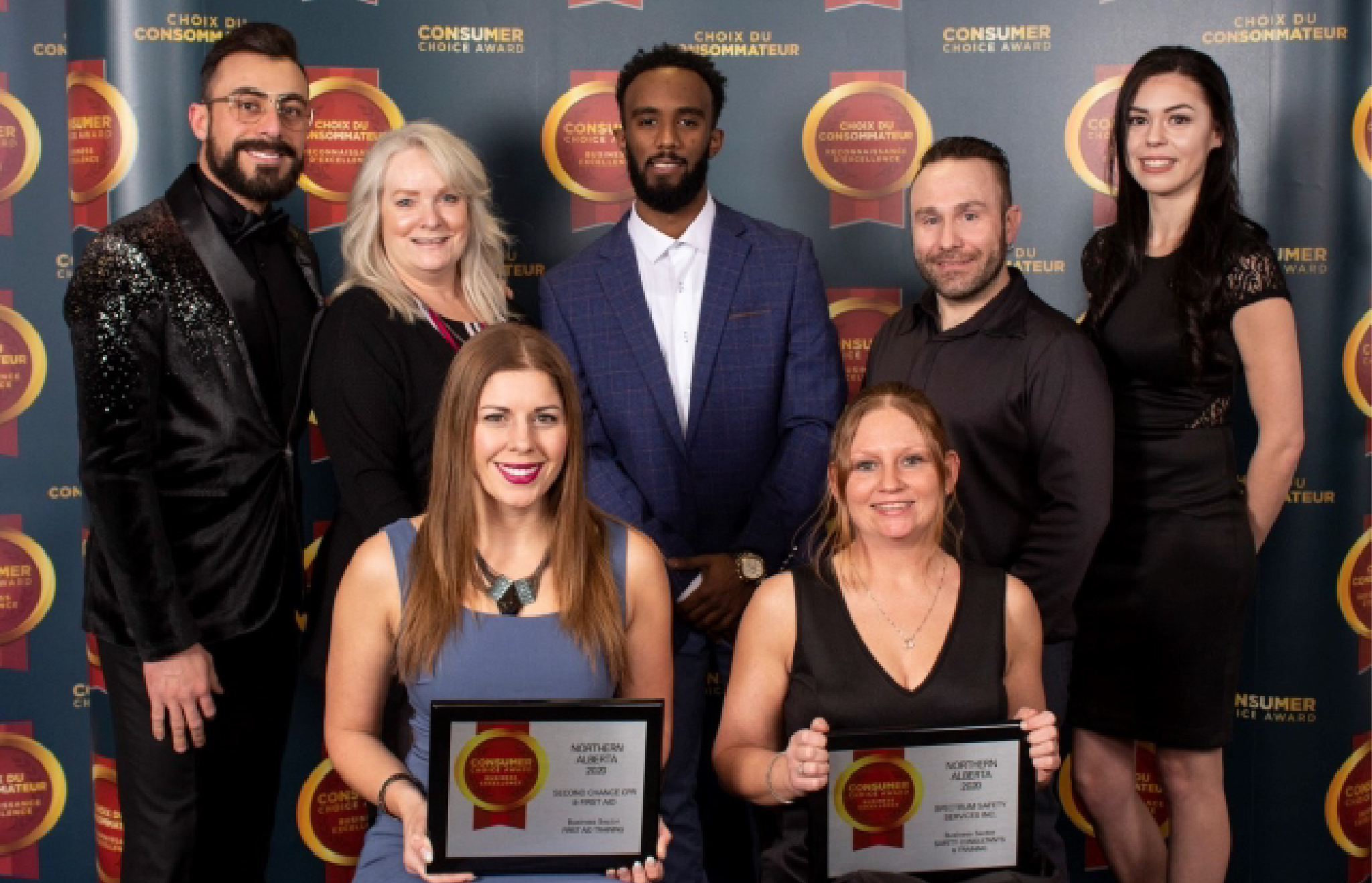 Edmonton has a unique business community and we want to highlight hardworking Edmontonians who have a story to tell. Each month, we feature a member or two in the Business In Edmonton Magazine and take an opportunity to share their story and find out why they enjoy doing what they do. Follow along each month as we feature members while helping amplify their stories on our website and social media platforms.
If you are interested in this opportunity to be highlighted as a Chamber Member, please contact our Member Services team at membership@edmontonchamber.com