Spacious Meeting
& Board Rooms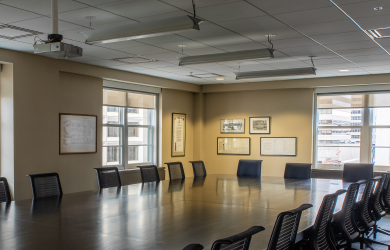 Conference Space for
up to 120 Guests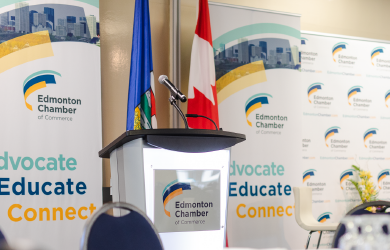 Temporary Productivity
& Office Space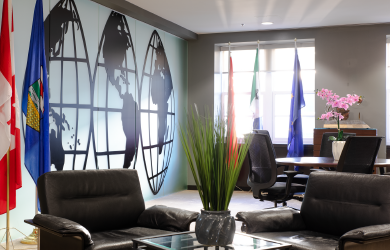 Conveniently located in the historic World Trade Centre building on Jasper Avenue, the 6th floor Conference Centre features one-stop service facilities with productivity, presentation and meeting space for up to 120 people in a friendly and professional atmosphere.
With amenities ranging from food and beverage service to teleconferencing and free wifi, we're equipped to meet the needs of your meeting or event.

The health and safety of guests and staff is our highest priority. We aim to take all precautions and preventative measures to lessen the risk of spread of COVID-19. Our team is dedicated to upholding high standards of hygiene and cleanliness procedures. Our professional cleaning staff are qualified to use hospital-grade cleaning and disinfecting agents daily with increased attention to high touch areas.
CAPACITY:
10 people
RATES:
Members: $100 (half day) $150 (full day)
Non-Members: $200 (half day) $400 (full day)
AMENITIES:
Refreshments, catering, audio/visual, tele-conferencing, whiteboards, microphones, Wifi
For more information on our facilities or to book: