Local small businesses, makers, entrepreneurs and creators drive our economy. We're celebrating YOU this October.
Join us for a week of events, networking, tours, and more.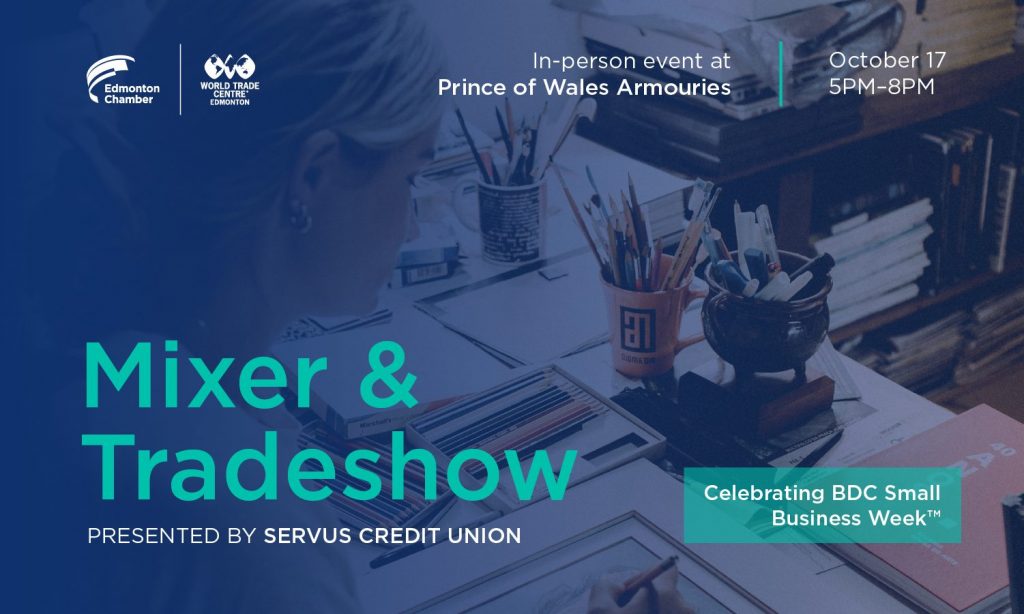 Whether you showcase your business as an exhibitor to an excited, business-focused crowd or join us as an attendee, enjoy some casual networking while you peruse the other businesses who have set up their stalls, this mixer and tradeshow has something for everyone.
Join us in celebrating small businesses while engaging in meaningful conversations at our Mixer & Tradeshow. Small businesses inject innovation, growth, and a sense of community into our city. Making up 94 percent of the businesses in Edmonton, small business is an essential part of what makes our city great, and the Edmonton Chamber of Commerce is excited to celebrate them. This kick-off to small business week is for everyone to appreciate, connect with, and learn more about the small businesses that the Edmonton Metropolitan Region has to offer.
The Edmonton Chamber of Commerce is proud to welcome both our members and the extended business community to this highly anticipated event showcasing small business. Secure your tickets early to avoid missing out on this event!
About our Venue:
The Prince of Wales Armouries is located just north of the downtown core, it's unique fusion of commanding late 19th century architecture and spacious, modern facilities offers a unique and picturesque experience. Enjoy the food and fun while taking in the historical sites and emblems of the past.